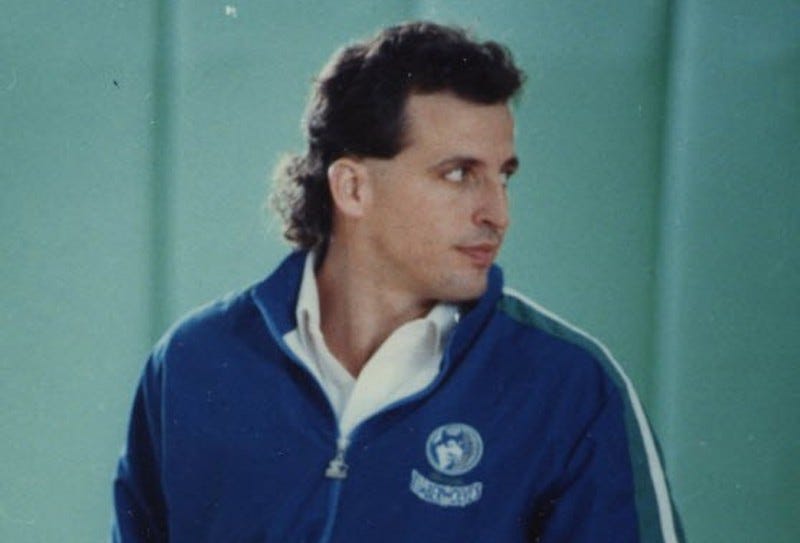 Tom Thibodeau is the new president/coach of the Minnesota Timberwolves, but it's not the first time he's worked with the team. In 1989, he took a job with the T-Wolves as an assistant coach under Bill Musselman. At that time, Thibs also had some glorious lettuce.

Mike Mullen of City Pages unearthed some old Star Tribune photos, and as it turns out, before Thibodeau was a stressed-out ball of intensity, he was a tracksuit-clad fox pounding it in the paint. Be warned, the following pic is hot:
Damn. Rattle that rim, Tom.