The Chicago Tribune has an interesting profile on the ex-Raven and Bear Tom Zbikowski today. He's through playing in the NFL after a five-year career, and back in his hometown with plans to follow family tradition and becoming a firefighter. It's hard to tell if the former Golden Domer is a cautionary tale for the grinder that is professional football or a guy who's got life pretty well figured out.
Zbikowski talks about his alcohol use during college and his pro career and it's pretty startling. He showed up to training camp his rookie year with the Ravens overweight and with a beer gut. John Harbaugh told him he didn't even want to draft him, but Ozzie Newsome and Rex Ryan overruled him. Zbikowski appreciated Harbaugh's frankness and got his shit together, for a couple years anyway.
Having seen Zbikowski show uncharacteristic lethargy at training camp, I asked if his heart was in it.

"No, not really,'' he answered. "It hasn't been for awhile. Football got old to me. … I enjoyed my first two years in the NFL because it was a challenge. I was playing with the best. But after awhile you don't care whether you win or lose because you're still getting a paycheck. I enjoyed high school and college much more.''
That sounds like a guy who realized he was burned out and rather than go through the motions and possibly risking injury, he just walked away after the Bears released him this summer.
Here are the next four paragraphs to follow concerning 2012 in Indianapolis, the last season he played.
Unhappier than ever as a Colt despite starting 11 games, Zbikowski drank heavily to dull the ache. He liked to drink and was good at it.

"I'm the only guy who can drink six beers, then spar 10 rounds on the same day,'' said Zbikowski, an accomplished boxer.

Alcohol had become such a part of Zbikowski's routine the night before games that he compared it to a superstition. His ideal mix: four glasses of scotch and four Guinnesses. Of the 64 NFL games Zbikowski participated in, he estimated at least 12 were played with a massive hangover.

"Get a little messed up, sneak a girl into your room, feel on top of the world,'' Zbikowski said. "I had some of my best games off of benders — some of my worst too. My two best seasons ever were 2005 (at Notre Dame) and 2009 (in Baltimore) when I was the most out of control drinking, so I thought, hey, maybe I should go back to that.'
G/O Media may get a commission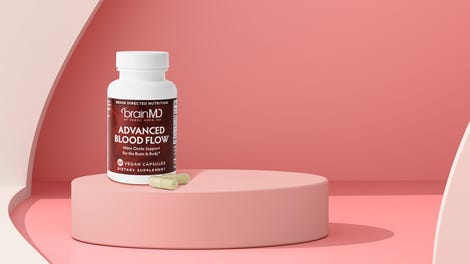 Now it seems like Zbikowski is a fuck-up who doesn't know what the hell he's doing and finds himself rationalizing why he's no longer in the NFL. He says all the drinking made him fat and his suspension prior to the season was due to a diuretic he used to try to lose weight. He would have missed the first five games of the season had he caught on with a team.
The coda is as puzzling as the rest. Zbikowski says he doesn't drink as much since he's not playing anymore, yet wants to voluntarily run into burning buildings because of the stories he'll be able to tell. It is near-impossible to tell what's going on inside his head, which is pretty much the most NFL thing ever.
Photo Credit: Getty
Zbikowski happy out of football [Chicago Tribune]