Interpreting this post's title, one might assume that Tony Henry, pictured, scored the game-winning goal in Croatia's crucial Euro 2008 defeat of England. Nope. Tony Henry doesn't even play soccer. He's a British opera singer. And thanks to a small gaffe, a new Croatian hero.
You see, Henry belted out a version of the Croat national anthem before the 80,000+ crowd on Wednesday, but made a small blunder at the end. The Register explains:
The ditty is "written in the old Croat style", and instead of singing Mila kuda si planina — "You know my dear how we love your mountains" — Henry thundered Mila kura si planina, or "My dear, my penis is a mountain".
Sounds like lyrics from an X-rated John Mayer song, doesn't it?
Anyway, as Lion in Oil points out, most countries and their people would be so be insulted and mortified by this slip-up that they'd be calling for Henry's head. But not the Croats. They loved it!
Accordingly, Croatians are now calling for Henry to be awarded with a medal and appointed their team's official mascot for Euro 2008. Mate Prlic, of Croatian footie mag Torcida, suggested: "He obviously relaxed the players so why not invite him to Euro 2008 to keep the winning streak going?"
G/O Media may get a commission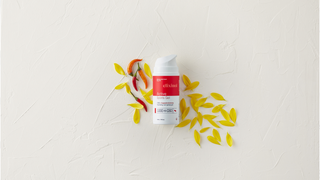 Um, I don't know if a real live human can actually become a team's official mascot, but man, Tony Henry and Mr. Testicle ... that'd be one hell of a package. (Zing?)
England Flops Shafted By Enormous Todger [The Register]
Croatian Soccer Players Only Wish Their Penises Were Mountains [Lion In Oil]