Dan Snyder-owned and ESPN-affiliated radio outfit WTEM announced yesterday that Tony Kornheiser, part of the original lineup in 1992 when it was founded as Washington, D.C.'s first all-sports station, will be calling it quits at the end of the month to concentrate on a podcast.
"I am excited that this endeavor will allow me to continue to work with so many of the people who have been a part of my radio show for over the past 20 years," Kornheiser said in a statement issued by Tony Wyllie, spokesperson for Snyder and the Washington Redskins.
From the start of his near quarter-century run on the air, Kornheiser exuded the swagger of a third-world dictator—he called his listeners "the littles"—and that swagger never wavered. He brought lots of cachet to the station, and got guests from the city's political, legal and journalistic realms that nobody else at WTEM, or perhaps any sportstalker anywhere, would bother trying to get. He couldn't bring the station much of an audience, however. WTEM, long plagued by an anemic AM signal, finished in its customary 20th place in the latest Arbitron ratings for the D.C. market.
A station source said Kornheiser, who took off two months each summer, had the costliest show on the WTEM schedule, and likely didn't get much pushback when he said he was going off the air after all these years.
"I would guess [members of management] are high-fiving," the source says.

The move will give Kornheiser more time to concentrate on his podcast and golf with the locals, but won't necessarily change the show much at all. One little-known fact about Kornheiser's show is that it hasn't been a live broadcast for a while. A station source says that Kornheiser's bosses at ESPN—where he hosts Pardon the Interruption and briefly served as a color analyst on Monday Night Football—demanded years ago that the morning show be aired on a delayed basis. The mandate came after he insulted network star Hannah Storm in 2010, crudely attacking Storm's attire as age-inappropriate and too tight. "She looks like she has sausage casing wrapping around her upper body," was among his pokes. Kornheiser was suspended by ESPN for the remarks and upon his return, the source asserts, a minder would listen to the show as it was being taped and sign off on the content before it was aired. He hasn't been suspended since. (An ESPN spokesperson declined to confirm or deny that Kornheiser's show has run on delay.)
G/O Media may get a commission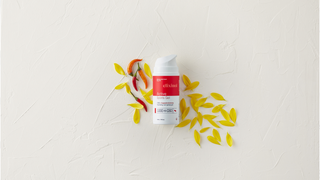 Kornheiser didn't immediately respond to a request for comment made through WTEM management.
Disclosures: Kornheiser got the author fired from a $75 a week freelance gig covering horse racing for the Washington Post in 2000 for something the author had written about him, and Dan Snyder once sued the author for writing mean things about him.