Uh oh, we got ourselves a scandal, or something. Cincinnati Reds manager Dusty Baker and former St. Louis Cardinals manager Tony La Russa have never been especially fond of each other. Their relationship got even testier over the weekend when La Russa, who was in charge of making final selections for the National League all-star team, decided against including Reds second baseman Brandon Phillips and starting pitcher Johnny Cueto on the team. Cueto is 9-4 with a 2.26 ERA and has accumulated 2.6 WAR for the Reds. He's pitched very well.
Predictably, Baker threw a fit over the perceived snubs, and made some passive-aggressive comments to the Cincinnati Enquirer about La Russa's selection process. Then Johnny Cueto said something weird about La Russa snubbing him because he used to date one of La Russa's girlfriends, which I think was just a lame joke but it was still unsettling and I'm just going to pretend like it didn't happen.
Today La Russa took some time away from attending the Aspen Ideas Festival (naturally) to fire some shots of his own at Dusty Baker, and to explain his reasoning for leaving Cueto off of the all-star roster. La Russa explained his decision to the St. Louis Post-Dispatch, and it has to do with Cueto being scheduled to pitch this coming Sunday:
If Dusty had been more interested in Cueto being on the team, then he wouldn't be pitching him on Sunday.

The comments Dusty made clearly disappoint me and are attacking my integrity. The All-Star experience is too important to let anything stand in the way of a decision like that. No way am I going to penalize anybody for any kind of past history. The fact is that Cueto is going to be pitching on Sunday. Some other day, he's probably on the team.
Tell Dusty he can look in the mirror for Cueto not being on the All-Star team.
On the surface that seems like a fair explanation (also, burn!), except for the fact that Major League Baseball's CBA clearly states that no pitcher should be excluded from the all-star game simply because he is pitching on the Sunday before the game. There is indeed a specific rule in the CBA regarding this issue, called the Sunday Pitcher Rule, which states the following:
Any starting pitcher elected or selected to the All-Star team who makes a start on the Sunday immediately preceding the All-Star Game ("Sunday Pitcher") shall have the option to participate or not participate in the All-Star Game. If such starting pitcher elects to participate in the All-Star Game, he will not be permitted to pitch for more than one inning, and he may also inform his manager that he should be removed from the game if he reaches a certain pitch count (irrespective of whether he has completed one inning), provided such pitch count is reasonable. If a Sunday Pitcher who was originally named to the team elects not to participate in the All-Star Game, he will be replaced on the roster but treated in the same manner as other All-Stars who are excused from participation, and he will be encouraged to attend and be announced at the All-Star Game.
Note: What's germane here is that MLB has specifically addressed the issue of "Sunday Pitchers" being used in the all-star game. While it technically only applies to pitchers who have been selected to the game, it should also preclude managers from excluding a pitcher only because he is a "Sunday Pitcher," since there is a specific rule to govern how those pitchers should be handled in regards to their participation in the game.
Oops. Now the Cincinnati Enquirer is reporting that Cueto's agent is speaking with the players association about his client's snub, and may go on to file a grievance.
G/O Media may get a commission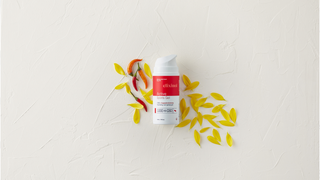 The silliest part of this whole "saga" is the fact that Cueto wouldn't really have a leg to stand on if La Russa hadn't decided to open his mouth. Picking all-star pitchers is a subjective process, and all of Baker's and Cueto's moaning was hollow until La Russa decided to explain his decision in the only way that could have possibly given the Reds' caterwauling any real credibility, by admitting to the fact he very specifically broke a rule in the CBA.
This is so dumb. But then again, so is the all-star game.
La Russa's All-Star picks ignite war of words with Reds [Post-Dispatch]
La Russa ignored 'Sunday Pitcher Rule' [Enquirer]