The Classical launches in November, but the cruel folks behind it love baseball way too much to let the World Series pass without comment. Throughout the series, its writers will do a daily diary for Deadspin. Keep tabs on us @Classical.
Consensus holds that Tony La Russa badly outmanaged Ron Washington last night. In particular, Washington decided to have starter C.J. Wilson* pitch around light-hitting second baseman Nick Punto with two outs in the bottom of the sixth to force a pinch-hitter for starting pitcher Chris Carpenter. La Russa countered with Allen Craig, who drove a liner to right field off reliever Alexi Ogando for the game-deciding RBI. He used five pitchers to get through the final three innings while allowing only two baserunners (including a perfect 2 2/3 innings to close it out).
Every major decision La Russa made worked, just as most of his moves have been successful during St. Louis's improbable run over the past two months. There's a temptation to call La Russa an old-school manager and to see last night, and the Cardinals' season in general, as a ratification of a longstanding institutional orthodoxy. But that's missing the key fact about La Russa in the modern era: He is old school to the point of being other-wordly. In a weird way, and often by virtue of simply being wrong, he is now one of baseball's few genuine radicals.
That sixth inning last night could have turned out much differently. Craig's single fell just a few inches from the glove of Nelson Cruz. If Cruz had gotten a better jump by half a step, the Cardinals would have pulled their best pitcher after only six innings for nothing, in a postseason in which they've struggled mightily to get quality starts. Craig had a mere eight plate appearances in the NLCS and came into the game cold, against a pitcher who held righties to a .202 batting average during the regular season. We were only inches away from Craig making an out and sending a tie game into the seventh, with the Cardinals reliant on a young bullpen.
G/O Media may get a commission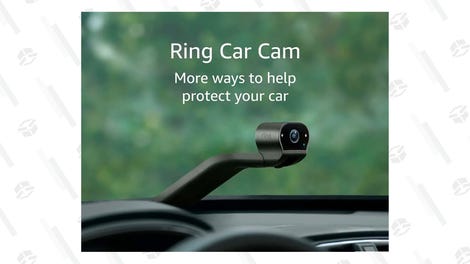 Managers, like all field generals, receive an undue amount of criticism and praise for their decisions. But in no other major sport are the outcomes of those choices so far out of their control. In baseball, success often seems to happen by accident, whether a hit falls just in front of an outfielder's outstretched arm or a pitcher gets a strike call that had been a ball two innings prior. It's easy to identify a managerial decision, but very difficult to determine what effect it had on the result. For the most part, that uncertainty causes analysts and observers to de-emphasize the effect of managers on results, and rightly so.
La Russa has made himself into an exception, in part because he fetishizes the role of the manager. An opinion on his decisions is as much a moral judgment as an appraisal of his effectiveness. He believes in baseball folk wisdom mixed with a dash of the best statistical analysis the '70s can offer. Runs should be manufactured, preferably with bunts laid down by scrappy Lilliputians named Skip. And it's an article of faith with La Russa that any of the Cardinals' southpaws are better-equipped to get out Josh Hamilton than a right-hander not named Jason Motte.
Washington and, say, Jim Leyland are conventional managers, and when they're wrong, they're wrong in the conventional way. La Russa's different. For him, Nick Punto and Skip Schumaker aren't mere useful pieces—they help define the team's personality through maximum effort, or at least the outward appearance of maximum effort. They're as secure in their roles as the team's cleanup hitter is secure in his. Top prospects like Colby Rasmus will get dealt out of town for cents on the dollar for not dinking the ball the other way, i.e., for not hitting like Nick Punto. And then there are the tactics. Bunts that move runners into scoring position create better scoring chances even if they happen in front of the pitcher's spot. Lefty-lefty and righty-righty matchups—any lefty, any righty—are ideal, even if they're procured at the expense of bullpen fatigue and sane preparation for extra innings. (TLR's use of four pitchers to get through the seventh and eighth innings with no baserunners wasn't notable; if anything he used unexpectedly few.) Jason Motte finishes games, but he won't be called the closer until he establishes himself as a true closer with a closer's mentality, whatever that is. In fact, this year's bullpen by committee was a clever bit of modern managing—deploying relievers by situation, not according to scripted roles—but one arrived at via a retrograde idea about what a closer should be. He did the right thing for all the wrong reasons. La Russa doesn't make decisions with his gut; he manages according to an rigid, and often bizarre, personal logic.
Major League Baseball generally lacks personality. Albert Pujols, Cardinals star and the best hitter of the last decade, has none. La Russa, in all his weirdness, should theoretically be a positive presence in the league landscape, one who encourages personal expression in the pursuit of on-field success. Except La Russa's role in the sport is less about letting your freak flag fly than about standing athwart the passage of time, protecting a lost golden age that never existed. (Small wonder that he and Pujols appeared at Glenn Beck's August 2010 "Restoring Honor" rally.) Compare his approach to that of Tampa Bay Rays manager Joe Maddon, a genuine innovator who employs batter-specific defensive positioning and for the most part dispenses, as a matter of course rather than necessity, with the bullpen specialization that La Russa pioneered. Maddon wants to discover new areas of baseball knowledge whenever he can. La Russa, on the other hand, adheres to his own peculiar orthodoxies. To him, they closed the book on baseball a long time ago. In 2011, in the age of PITCHf/x and Fangraphs and even the Fox Hot Spot, only a fanatic would believe anything like that.
* This sentence has been corrected. Wilson faced Punto, not Ogando.

Eric Freeman is a writer from San Francisco. He contributes daily to Yahoo!'s Ball Don't Lie NBA blog. In his spare time, he reads long novels, watches weird movies, and yells at his television. Follow him on Twitter @freemaneric.
For more about The Classical, check out their Kickstarter page and their Twitter feed.