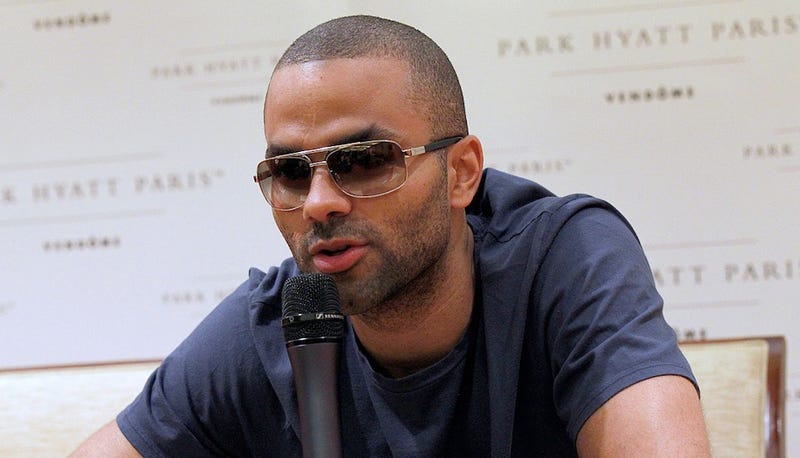 Some snarky bloggers cracked jokes a few weeks ago about what happened to Tony Parker's cornea in the bottle-throwing smackdown between Chris Brown, Drake, and their entourages. Parker showed up to a press conference in sunglasses, said he was fine and that his eye would heal in a week.
Now, he says, that's not so:
« J'ai failli perdre mon œil »
Oh, wait, that's of no help to you. (I have a passable knowledge of high-school-level French, so I'll take it from here.) Parker thought he was OK, and then he went and saw a doctor who told him that the shard of glass had gone through 99 percent of his eye, so he was not OK. He had to have an operation. Parker hasn't yet joined the French Olympic team because he doesn't know if he'll be able to play—that's in the hands of his eye specialist. The Spurs are worried.
Parker is suing the nightclub—W.i.P. in SoHo—for $20 million. Mais ça, dit Parker, est "entre les mains de mon avocat."