I'm a West Virginia native, and I have been to a great many bars in that state, so I know whereof I speak when I say that Dana Holgorsen, the new, occasionally sober head coach of the Mountaineers, has excellent taste. As you might remember, Holgorsen has been involved in several "alcohol-related incidents" over the past six months, per the Huntington Herald-Dispatch. From what I could gather, those incidents took place at two casinos, one golf course/resort, one lodge bar, one upscale Morgantown hotel bar (thrice), and one Marshall bar in Huntington. (Not included here is Mario's Fishbowl Bar and Grill in Morgantown, where the custom is for patrons to brag about drinking exploits on scraps of paper posted around the bar and where Holgorsen reportedly declared in March that he'd had his first beer there: "The first of many.")
Not long ago, I paid each of these establishments a visit and can report that they are among the swankiest places I've seen in the state, save for the casinos and the sports bar in Huntington (which, it should be said, is the town's nicest sports bar). Let's take a look, shall we?
GlassWorks Grill, Wilson Lodge, Oglebay Park (near Wheeling): Oglebay is a gorgeous, sprawling municipal park. Inside its luxury lodge is the GlassWorks Grill, where Holgorsen was (allegedly) asked to leave after unspecified drunk and disorderly contact in April.
G/O Media may get a commission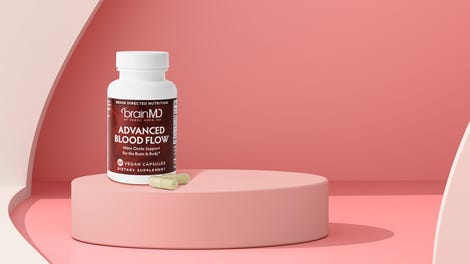 The lodge parking lot overlooks a golf course, and it's very pretty.
Wheeling Island Casino, Wheeling: After getting kicked out of the GlassWorks, Holgorsen is said to have moved the party to Wheeling Island Casino a few miles away. Four years ago, this place opened up table games and drew huge crowds from around northern West Virginia, eastern Ohio, and Pittsburgh. But last year Pennsylvania got table games, too, and since then Wheeling Island has lost a lot of its big rollers. The dealers have suffered as well.
One of them, we'll call her Karen, runs the hold 'em table, which has a baffling $15 minimum. She says Bill Stewart and Holgorsen — as well as power-lush Bob Huggins — were all kicked out for "general rowdiness" in April. She said it was nonviolent and not nearly as exciting as the time a guy jumped up on the craps table and started pissing on it.
Here's the bar. Surf's up!
Waterfront Hotel, Morgantown: This has been Holgorsen's temporary home since coming to Morgantown (the waterfront of the hotel's name is behind me), and it's said he has been kicked out three times. Omerta still obtains around here, however.
We went inside the hotel's Regatta Bar & Grille, and I cordially asked our waitress if the new coach had indeed been kicked out. She said no, then asked her coworkers, and they all said no. "He was just kicked out of that one casino," she said.
I told her it was national news that he was kicked out of the Waterfront. "Maybe it was another hotel," she said. "But not here."
This is the hotel bar. This is not to be confused with the bar and grill(e).
Pete Dye Golf Club, Bridgeport: We got there at about 4 p.m., and the place was eerily deserted. Not a soul in sight, though the main lodge was unlocked. The spookiness of the place, coupled with its air of class and gentility, gave the impression that this is not an establishment in which to get rambunctiously shithammered.
Here's the bar. Contrary to earlier reports, Holgorsen was not actually asked to leave Pete Dye. Here's what happened, according to a source with knowledge of the situation: A staff member saw the coach out on the course, preparing to tee off. He was holding a beer and wearing a t-shirt. This it not the sort of club where one does either. The staff member approached Holgorsen, and after a brief argument, the two repaired to the clubhouse. Staff member threw him a collared shirt and said, "It's yours." Our source did not specify, but one should assume the staff member said this in a very passive-aggressive and bitchcakes manner.
Mardi Gras Casino, Cross Lanes: Mardi Gras, a casino and dog track between Huntington and Charleston, was the site of all that rowdiness that caused all those other shoes to drop. (This is far enough from Morgantown that it couldn't be hushed up.) On May 18, Holgorsen was escorted out of the casino, according to the cops, for "refusing to cooperate with the casino's management," though he cooperated once the police arrived.
According to a nice lady who serves food at the dog track, Holgorsen was accosted at the drinking and dining area called the French Quarter. A source who watched the casino security tapes said, "Basically, it shows a guy who had too much to drink and was chasing pussy."
Union Pub and Grill, Huntington About a nine-block walk from Marshall's Joan C. Edwards Stadium, this is one of Huntington's nicest bars, which, granted, is a little like calling someone the finest lapdancer in Toledo.
Marshall memorabilia adorn the walls; sandwiches have names like "The Randy Moss" and "The Chad Pennington." Holgorsen supposedly was asked to leave in 2008, the night before — not the night of, as previously reported — Marshall beat visiting Houston (Holgorsen was Houston's OC at the time).
Full disclosure: My college band played here. We were called Magic Marker Karate Co. — rock/pop/bluegrass, in case you were wondering. I go to the Union nearly every time I'm in Huntington, and I'm pretty sure I've been kicked out at least once.
I asked the owner if Holgorsen had been tossed from his bar. "I don't remember," he said. "You'd have to tell me what I had for dinner last night. We kick people out of here all the time."
Kevin Collier is a Huntington native and thus got a lot of joy out of this shitstorm. He tweets at @kevincollier.