During the first scene of the original 1990 Total Recall, Arnold Schwarzenegger's head explodes. It's just a dream sequence, and the camera cuts away before his face actually pops open. But the fact remains: One of the biggest summer blockbusters of its era opens by forcing you to contemplate the most bankable movie star of his era as his face transforms into a grotesque, plastic mask of pain. It's revolting, and it's awesome, and there were once entire wings of major Hollywood studios dedicated to selling things like this.
It's impossible to rewatch Total Recall in 2014 without marveling at how impossible the movie's existence would be right now. It's a satirical, ultraviolent blockbuster, with gross-out body-horror humor packed into practically every frame and gore turned up to near-Troma levels. And it's all based on a hallucinatory head-fuck short story from the sci-fi visionary Philip K. Dick about not being able to trust the things going on in your own brain. In the current superhero-driven blockbuster marketplace, it's a minor miracle that Christopher Nolan got to make something as head-spinning as Inception. But imagine if Nolan had envisioned Inception as crass, disgusting entertainment. Imagine if Leonardo DiCaprio had ripped dream-reality Marion Cotillard's head off her body and then smirked through a one-liner about it. You can't do it. You can't even picture something like that existing. And yet that's Total Recall.
The movie has an absolutely bugshit-insane plot, one that involves implanted memories and Martian colonies and centuries-old alien technology. But it presents all this stuff straight-faced, simply asking you, the viewer, to accept that all this stuff is going on in the future world it's envisioning. Quaid, Schwarzenegger's character, start the movie off believing that he's just a simple construction worker, albeit one who would really like to visit Mars someday. But as the movie progresses, he learns that his entire world is constructed, arranged to make him feel like he's who his memory tells him he is. And the movie jerks you along so quickly, with its elaborate set pieces and virtuoso gross-out spectacles, that you have pretty much no chance to question it.
Even with that far-out premise, though, Total Recall isn't a fully formed science-fiction vision on the order of the previous Dick adaptation, 1982's Blade Runner. (In fact, for a movie with a reportedly huge budget, it looks remarkably shitty, all soundstage cave sets and foam-rubber gore effects.) Instead, Verhoeven plays it like a deeply black comedy. In Schwarzenegger's filmography, this sits neatly between Twins and Kindergarten Cop, fitting weirdly but perfectly into that odd moment when he was starting to realize that he could be funny. Some of the scenes in Total Recall, like the one where he has to jam a probe up his nose to remove a tracking device, are nastily entertaining physical comedy. And the movie is full of absurd, profane touches: A fake plastic cabdriver who screams when he dies, an old lady who tries to steal Schwarzenegger's suitcase and then cusses him out. When a villain shoots a rat, we get a shot of bloody chunks hitting a TV screen. When our hero steps on a dead body, it makes a viscerally ooky squishing sound. There's no real reason for Schwarzenegger's robotic middle-aged-lady disguise to glitch out and scream, but it makes for a hell of a visual.
All of this works because of Verhoeven, the mad Dutch filmmaker who was learning just how far he could push Hollywood norms. Total Recall is his first movie after making 1987's Robocop—the greatest movie anyone has ever made—and has the same vicious, mocking sense of nihilism to it. In some ways it's the same movie, with the same guy playing the steely-eyed corporate villain, and the same cinematographer and editor and effects guy reporting for duty. Verhoeven always had a gift for casting actors with vivid, impossible faces, and Schwarzenegger, who looked like a terrifyingly lifelike action-figure version of himself, may be the director's ideal subject. Here, he's surrounded by intense, hard-eyed visages: jaw-jutting Rachel Ticotin, impossibly beautiful Sharon Stone, withering Michael Ironside. Years later, when he played Hank on Breaking Bad, Dean Norris got plenty of mileage from his formidable stare; it's here in Total Recall, too, but only in one eye, because a latex mutation-growth face-vagina covers the other one.
Holy shit, the mutants in this movie. David Cronenberg was once attached to direct this thing, but while Verhoeven uses the same body-horror images, he plays them for laughs. His insanely lurid idea of a mutant Mars underclass includes a three-titted prostitute, a tendril-armed cabdriver, and a little kid with half of her face sliding off her skull. If by some chance you haven't seen the movie, I don't want to give anything away about the rebel leader Kuato, but if you have seen it, that image is already burned into your brain, and I really don't need to remind you. Verhoeven made the movie just before the idea of CGI took over, so these mutants were all makeup, and for some reason, a slime-coated baby face looks a whole lot nastier when you can sense that you're not looking at pixels.
G/O Media may get a commission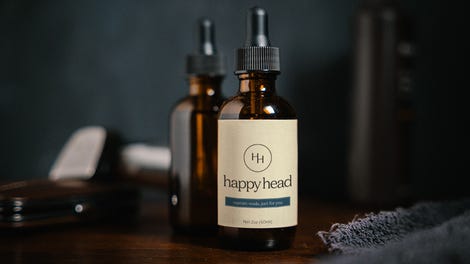 Those mutants, and all the absurdity around them, exist solely because Schwarzenegger threw his weight behind the movie at a time when the guy was pretty much printing money. The star had near-complete control of Total Recall, and it was his idea to get Verhoeven to direct it. In a way, his character Quaid isn't that different from Robocop; he's an implacable, emotionless killing machine who never shows anything resembling remorse. He's also the hero, and you're supposed to root for him while feeling weird about it, which is the most Verhoeven thing about the movie. I don't know if the studio heads looked at it as a gamble, but if they did, it paid off: It was one of the highest-grossing films of the year. Moreover, it probably holds up better than any non-Terminator entry during Schwarzenegger's remarkably dominant action-hero run, the one that started with 1982's Conan the Barbarian and ended with True Lies 12 years later.
Was 1990 that long ago? Is it that impossible to imagine a movie like this doing well today? A remake came out a couple of years ago, with Colin Farrell in the Schwarzenegger role and the guy who made Underworld directing, but that's not what I'm talking about. (Also: Get the fuck out of here with that remake shit. Nobody wants to see a Total Recall with a PG-13 rating and dubstep on the soundtrack.) If a weird and bleak and violent and confusing movie—or, at least, one as good as this—could be an international blockbuster 24 years ago, couldn't one do decent business today? Hollywood is having a rough year, with few real blockbusters and grosses down across the board compared to 2013. Everyone has their own ideas about how to reverse the slide. Here's my recommendation: Make more movies like Total Recall.
---
Tom Breihan is the senior editor at Stereogum; he's written for Pitchfork, the Village Voice,GQ,Grantland, and The Classical. He lives in Charlottesville, Va. He is tall, and on Twitter.
Netflix Instant doesn't have to feel like a depleted Blockbuster in 1990, where you spend half an hour browsing hopeless straight-to-video thrillers before saying "fuck it" and loading up another Archer. Streaming services can be an absolute treasure trove, particularly if you like action movies, and especially if you like foreign action movies. Every week in this space, we'll highlight a new one.
Previous installments: Django Unchained | El Mariachi | Tombstone | Fearless | Red Dawn | Blue Ruin | The Man From Nowhere | Face/Off | The Chinese Connection | Universal Soldier: Day of Reckoning | District B13 |Uncommon Valor | The Heroic Trio | Safe | Mad Max | Ip Man | Big Trouble in Little China| Sonatine | Mission: Impossible—Ghost Protocol | Ong-Bak: Muay Thai Warrior | Charley Varrick | Riki-Oh: The Story of Ricky | Dredd | 13 Assassins | Death Wish 3 | The Legend of Drunken Master