ESPN's Don Van Natta Jr. published a nice scoop yesterday, having gotten his hands on the transcript from Ray Rice's suspension appeal hearing. He highlights one particular exchange which shows that if you take him at his word, NFL commissioner Roger Goodell has absolutely no idea what's going on in his own operation and is basically a potted plant.
On September 10, right after the second Ray Rice video came out, Goodell sent a letter to NFL owners assuring them that the league had done everything in its power to acquire a copy of that video. From the memo:
Second, on multiple occasions, we asked the proper law enforcement authorities to share with us all relevant information, including any video of the incident. Those requests were made to different law enforcement entities, including the New Jersey State Police, the Atlantic City Police Department, the Atlantic County Police Department and the Atlantic County Solicitor's Office. The requests were first made in February following the incident, and were again made following Mr. Rice's entry into the pre-trial diversion program. None of the law enforcement entities we approached was permitted to provide any video or other investigatory material to us. As is customary in disciplinary cases, the suspension imposed on Mr. Rice in July was based on the information available to us at that time.
The day before that memo was sent out, the NFL's lead investigator on the Rice case, Jim Buckley, sent an email to the league's head of security, Jeffrey B. Miller, stating pretty clearly that he had never reached out to the casino or the police department in an attempt to get the tape. From ESPN:
"Again, I never spoke to anyone at the casino or the police department about the tape," NFL investigator Jim Buckley wrote in a Sept. 9 email to NFL executive vice president and chief security officer Jeffrey B. Miller. The last e-mail on the chain from Buckley says: "I never contacted anyone about the tape."
G/O Media may get a commission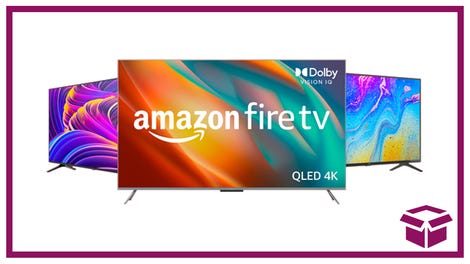 Ooh. stunning.
New Amazon Fire TVs
Goodell was confronted with this discrepancy during the Rice appeal hearing, and he did not handle it very well!
Kessler: "Let me just say, is it your understanding when you made your second decision that your people had done whatever formal means they could to get the first video or not? Do you have any understanding of that one way or the other?"

Goodell: "I had an understanding they had asked for any information that would be pertinent to this case. It would be helpful to us and we'd get a very limited amount of information. I think what's mentioned in the indictment and the pre-trial intervention there may have been other information."

Kessler: "Would it have affected your determination if you had seen an e-mail in which the security person responsible said I never specifically made a formal request of the police department for any tapes, would that have affected your determination at all if you had that information?"

Goodell: "As I said before, I don't know what you mean by formal, but I know they requested the tape."

The NFL's attorney at this point objected to the line of questioning, and the judge agreed to stop it, but Kessler persisted.

Kessler: "So on September 9th, Mr. Buckley writes to Mr. Miller, 'again, I never spoke to anyone from the casino or police department about the tape.' Okay. What I'm going to ask you, did you ever become aware prior to imposing your second discipline that security people had not really spoken to the police department or the casino about getting the inside the elevator tape?"

Goodell: "I wasn't aware of the fact that they tried to get it from law enforcement. I do not know the specifics."
At one point, Goodell even asked Kessler to define "formal." Anyone who's been paying any kind of attention to the NFL for the last few months knows that Goodell is a dumb liar, but it's nice to see everything laid bare, with Goodell's own bumbling words doing him in.
[ESPN]