TCU quarterback Trevone Boykin was arrested in San Antonio, Tex. last night after police say he struck a bike cop who was attempting to break up a bar fight that Boykin and his teammates were involved in.
The fight reportedly started inside a bar after Boykin and his teammates exchanged words with some patrons who recognized them. Things eventually spilled outside, which is when the cops got involved. From CBS DFW:
Sgt. Jesse Salame with the San Antonio Police Department stated that a man at the bar was fighting with employees who were trying to remove him from the premises. The man was being aggressive while other people in his group tried to hold him back, saying that they would all go back to their nearby hotel.

As the group was leaving, however, Salame then saw the aggressive man charge at officers who were assisting in the situation.

Salame was told that the man was the starting quarterback for TCU, but he could not positively identify the suspect.
Police told NBC DFW that Boykin tried to punch a bicycle officer before being taken to the ground by several cops, at which point he was threatened with a stun gun. Boykin was arrested and charged with assaulting a police officer, resisting arrest, and public intoxication.
The Horned Frogs are in San Antonio because they are set to play Oregon in the Alamo Bowl this Saturday. It's not yet clear if Boykin will be available for that game.
G/O Media may get a commission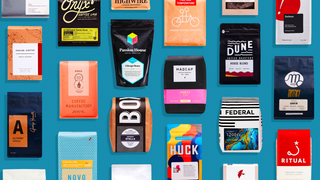 Get $25 free
Trade Coffee - National Coffee Day