As far as first career NFL starts go, Broncos quarterback Trevor Siemian acquitted himself well. In fact, if you'll allow me to be the annoying amateur football analyst in your office real quick, I'll say that Siemian's pedestrian box score—18-of-26, 178 yards, one touchdown, two picks—doesn't tell the whole story.

Maybe it's just because we are coming off a season that featured Peyton Manning throwing diseased pigeons all over the field, but it was genuinely refreshing to see the Broncos led by a quarterback who can throw the ball hard and straight. I think Siemian snapped off more perfectly aimed spirals last night than Manning did all of last season.
This isn't to say that Siemian is going to go on to throw 38 touchdowns this year and lead the Broncos back to the Super Bowl, but he certainly has the look of a guy who can keep the offense operating at a high enough level to win games. He converted a few third downs, stood tall in the face of pressure, and showed a little bit of mobility. His two picks weren't even all that worrying, as they were the result of strong defensive pressure more than bad decision making.
The good news for Siemian is that "fine" might be all the Broncos need him to be. Week 1 games offer us no ability to contextualize performances, but the Broncos' running game looked strong as hell against what is still supposed to be a ferocious Panthers front seven. No longer needing to cater to Manning's wishes, head coach Gary Kubiak is now free to run the ball out of more power formations, and last night he set C.J. Anderson, escorted by bruising rookie fullback Andy Janovich, loose on the Panthers. If Siemian can just complete enough passes and convert enough third downs to keep the offense humming, Anderson and his blockers look ready to take care of the rest.
G/O Media may get a commission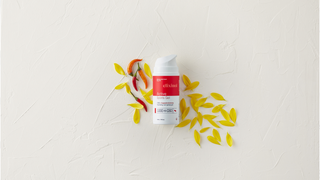 If there's one thing to dislike about Siemian's performance last night, it's the potential he showed to become the newest darling of certain types of broadcasters and writers around the country. Siemian went to Northwestern and also got into Harvard, was a seventh-round pick, has a surgeon for a dad and an ER nurse for a mom, and was described as "poised" something like 800 times during last night's broadcast. Jim Nantz is already erect.