ESPN's Ashley Fox has an interview with high-ranking NFL executive Troy Vincent today, and there's a whole lot of puff. (Sample question, summarized: "The person you hired to look tough on domestic violence says the NFL has made incredible strides on domestic violence. Wouldn't you agree?") But eventually you get to some world-class smarm from Vincent, where he puts the onus for the NFL's abuses of power onto the abused.
Vincent, the league's executive vice president of football operations, criticized the NFLPA's strategy of going to the courts to challenge a number of recent Goodell-imposed punishments.
"Look at the amount of money being spent on legal fees for a handful of people. It's millions and millions of dollars. We've got players that are hurting. We've got young men who don't know how to identify a good financial adviser. Men are in transition who aren't doing well, and yet eight to $10 million dollars a year is spent in court fees about who should make a decision on someone, who in some cases has committed a crime.

"Think about that logically. Wouldn't it be better to spend our time and resources on the issues that are vital to our players — past, present and future — such as the players' total wellness and growing the game together?"
That's a remarkable thing to say, even setting aside that the union's very job is to fight for those players it believes got a raw deal from their employer.
To which particular cases might Vincent be referring? Certainly Ray Rice, who challenged the NFL's ability to suspend him twice for the same offense, not based on any new evidence but solely on public relations. The NFLPA took the case to neutral arbitration, where a former federal court judge overturned Rice's suspension and strongly chastened the NFL's disciplinary process. (Rice also filed a wrongful termination grievance against the Ravens, which was settled.) Also Adrian Peterson, who challenged his indefinite suspension in U.S. District Court, where a judge again sided against the NFL.
G/O Media may get a commission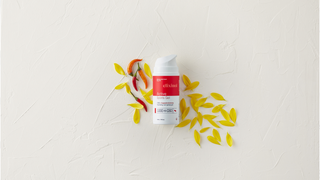 Also looming is a potential lawsuit by Tom Brady, should he feel wronged by Roger Goodell's ruling in his appeal of his four-game Ballghazi suspension. (Oh, and the NFL thinks the union spends too much to challenge punishments? The NFL paid Ted Wells's firm north of $5 million to investigate some deflated footballs, and received some dodgy science and meatheads' texts for its outlay.)
I know Troy Vincent is a good company man now (he left the NFLPA for the NFL after losing out to De Smith in a 2009 election), but "the union should stop taking us to court" is an incredible stance to take, and "because that money could be spent on needy players instead" is an insultingly smug rationale. If the league is so concerned about the money the NFLPA is spending to challenge it, it could easily reform its disciplinary process into one that will hold up under outside scrutiny. Either that, or accept that occasionally being taken before a judge—and losing—is the cost of implementing Roger Goodell's brand of justice.
[ESPN]