In a move that is 100 percent about improving the coaching staff and has absolutely nothing at all to do with the fact that his sons are two of the top high school basketball players in the world, the USC Trojans have added AAU coach Eric Mobley to their men's basketball coaching staff.
Here is a totally honest and sincere statement of the full and complete rationale for the hiring:
"We are excited to add Eric to our coaching staff," Trojans coach Andy Enfield said in a statement. "He brings to our program a wealth of playing and coaching experience at a variety of levels. He is an outstanding coach and a terrific person."
Also he is very handsome and charismatic, and truly his penis is like the mighty and legendary long swords of old. The "variety of levels" described by Enfield include, well, 11 years of coaching AAU basketball, AAU being well known as a rigorous and development-focused basketball league and not at all as a corrupt and corrosive system of exploitation whereby adult hangers-on use talented teenagers as a way of positioning themselves alongside shoe companies and college programs. Hey, since it just randomly popped into my head, here is video of a prominent and successful and serious AAU basketball coach being super duper serious about basketball:

In purely coincidental news, Isaiah Mobley is a 6-foot-10 superstar forward prospect that 247sports predicts with 100 percent confidence will commit to USC. And Evan Mobley is also a 6-foot-10 superstar forward prospect that 247sports predicts with 83 percent confidence will commit to USC. Eric Mobley just so happens to be their father. I'm frankly not even sure how that's relevant to news of this hiring.
G/O Media may get a commission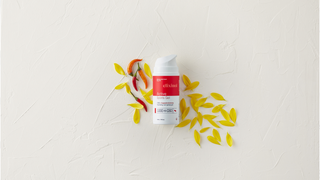 Here's Isaiah Mobley being good at basketball in a way that has no bearing whatsoever on USC's choice to hire his father, who has no coaching experience at the collegiate level whatsoever, to join their staff:
That Eric Mobley will be drawing a coaching salary from a college program that, in a totally random coincidence, is recruiting his sons is of course not prohibited by the NCAA, which forbids players from extracting monetary benefits from their basketball abilities, so as to preserve their status as amateur student-athletes.