As ESPN notes, Floyd Mayweather and 50 Cent had a business deal in place-and a burgeoning friendship-not too long ago:
50 Cent, whose real name is Curtis Jackson, announced during Mayweather's two-month summer incarceration for domestic abuse that he had formed TMT Promotions, which is short for "The Money Team" and is what Mayweather calls his entourage. 50 Cent and Mayweather were going to promote fights together, and 50 Cent also strongly hinted that the company would promote Mayweather's fights instead of Golden Boy Promotions, which has been promoting Mayweather's events since 2007.
Things changed. On Thursday, 50 tweeted, "TMT IS OVER the money team is no longer a team. So it SMS promotions that's it thats all." Then he said he was selling his Money Team sweatsuits for a dollar each-cold-blooded shit-talking. Since both 50 Cent and Floyd Mayweather are mature adults, however, they let the public nature of their feud cool down as they mulled an eventual reconciliation.
Nah, just kidding. 50 Cent claimed, perhaps credibly, that Mayweather is afraid to fight Manny Pacquio. Mayweather responded by Instragramming a picture of 50 Cent holding a lot of Mayweather's cash:
Then he made a bunch of jokes about 50 Cent's declining influence, illustrated in part by this funny graph.
It may seem like an unfair fight, tilted in favor of Mayweather. 50 Cent jumped into the boxing promotion business in no small part to ride on Mayweather's coattails, and when the TMT coalition dissolved, you can bet that 50 Cent was the one that lost the chance to be materially enriched. Mayweather was the highest paid athlete of 2012, one of the few people walking around that can imply 50 Cent-himself hugely wealthy, largely off of his Vitamin Water endorsement and headphones business-was hanging around him for his money. Moreover, Floyd Mayweather is the best pound-for-pound fighter in the world right now, fresh off two months in jail for violent crimes.
G/O Media may get a commission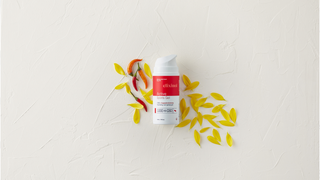 But you'd be underestimating rap's foremost spiritual and psychological pugilist. Take a gander at 50 Cent's Wikipedia page: the section on "feuds"-nearly all of which were started by 50 Cent himself-requires gigabytes of storage, and stretched long enough that it now has its own Wiki: The feuds of 50 Cent. We won't take you through the entire thing-someday scholars will produce an annotated guide-but we will take the opportunity to highlight an odd bit of minutiae from the long and winding career of rap's most adversarial rogue. This is how wars start, people:
Naturally, 50 Cent recorded a dis track shortly thereafter, and has been throwing grenades at Rick Ross ever since. Watch out, Floyd.