PHILADELPHIA—I'd like to take you back to a simpler time. Last Friday. Almost dinner. Standing outside the Wells Fargo Center in South Philly. Wondering if I should stick around to watch Georgetown blow out a tiny Florida nothing school.
Just got done watching Duke manhandle Albany followed by Creighton and Cincinnati boring me to the point that I wanted to just go home. Granted, the Bearcats' Zubaz shorts were pimp. But, Zubaz as seen from the upper-deck press box aren't quite as inspirational.
The next game on the slate—after a 90-ish-minute intermission—was Georgetown versus something called Florida Gulf Coast. Told my co-worker Kim that the game was going to be a rout, it's Friday night and I have zero interest in sticking around for the San Diego State vs. Oklahoma nightcap. If she wanted to stay there and shoot more pictures for our story, that's cool.
But then I got lazy. Or inspired.
Grabbed some chicken parm and lasagna down at the press buffet and stuck it out. Guess it had something to do with Leitch being there and I wanted to protect him from himself in case Illinois lost. I reckon some brain cells recalled blowing off the 1992 Duke/Kentucky game at the Spectrum to drink in the South Jersey woods.
G/O Media may get a commission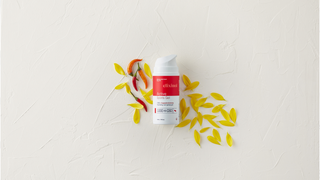 And then, it happened. Well, a lot of "it"s happened.
Won't bore you with the details of what we've all since learned about Dunk City.
Won't humblebrag about seeing—within a foot and a half—a coach's pinup model wife sporting a tank top, kneeling down to tend to one of her three adorable child in the bowels of an arena.
And I won't tell you how Leitch told me that if I thought he was frantic, I should see how Craggs acts during Illini games.
Will tell you what Florida Gulf Coast's moment of glory looked like from my spot.
There was 2:17 remaining in the game. FGCU's Dajuan Graf missed a free throw that would have doubled his point total for the game.
Then, Georgetown's Aaron Bowen cut the FGCU lead to seven, 2:02 left.
FGCU's Chase Fieler inbounded to Bernard Thompson. Thompson passed to Sherwood Brown, roughly at mid-court. Brown caught it, landed, bounced, passed up-court to Brett Comer, who was roughly a step from the three-point line, 1:57 left.
Two Hoyas defenders collapsed on him as he drove toward the basket. Comer held the ball in his right hand. Then, with a hook-shot-y motion, he flicked it into the air, its arc, perfect.
And it was perfect because somehow, he knew that Fieler, the inbounder, had darted the length of the court uncontested, and was on an oblique path toward the basket.
Fieler launched off his left foot. He fully extended his right arm. The basket appeared to be level with his elbow. The ball hit enough of his fingertips for him to gain split-second control. Then, he slammed the ball downward.
It was the alley-oop heard 'round the March Madness world.
It was the best goddamn play I've ever seen in person.
If he missed it, Georgetown might've had a chance to cut the deficit to four. Even three if FGCU's D got sloppy.
But nope. Nine-point lead. Ballgame. History made.
It's one thing to play like you've got nothing to lose. It's an altogether different thing to have the biggest set of figurative balls I've ever seen at a live sporting event. And I saw a lot of Iverson.
I needed to know what the fuck they were thinking so I made my way down to the FGCU locker room.
Fieler—who said that it might've been the highest he'd ever jumped, but maybe not—had a small circle of reporters around him.
In the background, Comer was typing into, and reading the messages on, his smartphone.
Maybe he was texted about inbounding a ball off an unsuspected Hoya's back earlier in the game for an easy basket. In retrospect, that play set the tone.
I asked both what they were thinking about on that alley-oop. Neither could really explain it better than a comfort level of knowing where the other was on the floor; basically, muscle memory and court tarot.
"I'm just thinking 'I hope Otto Porter doesn't steal the ball,'" Comer told me, taking a break from returning messages, maybe rueing the loss of a relative anonymity that offered light moments like being called Florida Golf Coast. "I'm just hoping this works."
Fieler yielded credit to Comer, insisiting his teammate and roommate was as good as everyone would come to learn by Sunday night.
"I don't know if he hears me running, or what it is," Fieler said. "I see him with the ball, and I'm going to cut, because most of the time, he finds me."
Time does slow down during those moments, both said.
It's slow enough to know what you're thinking and remember it afterwards.
Both said they thought about how pissed off their coach, Andy Enfield, would be if their ballsy attitude created an opening for the Hoyas to sneak back in. Moral victories don't mean dick, whether you're Dunk City or not.
"I'm thinking, 'I better make this, or it's going to be bad,'" said Fieler.
He made it. It was good. The Eagles stayed up late, savoring the victory. They were adopted by a Philadelphia that gladly showered them with the E-A-G-L-E-S-EAGLES chant.
Funtime ended when they woke up Saturday morning. History changed when they dispatched San Diego State with similar ease to become the first No. 15 seed to ever make the Sweet 16.
They were giddy and disbelieving, yes, but it seemed like they somehow knew they could pull this off. Oop dynamics as a microcosm of their first tournament weekend.
So by the time that Bernard Thompson, who got Fieler's inbound on the oop two nights earlier, declared that "Dunk City is coming to Arlington, everybody be ready," it felt less brash than inevitable.