Two Oklahoma teenagers, ages 15 and 16, were charged with first-degree murder in the thrill killing of college baseball player Chris Lane, and will be tried as adults. A third was charged as an accessory.
It's a pointless murder that has horrified the tiny town of Duncan, Okla., and angered Lane's home nation of Australia, where at least one politician is now calling for a tourist boycott of America. On Friday, according to prosecutors, the three suspects—James Edwards Jr., 15, Chancey Luna, 16, and Michael Jones, 17, spotted Lane jogging by.
"They saw Christopher go by, and one of them said: 'There's our target,''' [police chief Danny] Ford said."The boy who has talked to us said, 'We were bored and didn't have anything to do, so we decided to kill somebody.'''

Ford told the television station KOCO in Oklahoma City that one of the teens said they shot Lane for "the fun of it.''
Jones, who is being charged with use of a vehicle in the discharge of a weapon and accessory to first-degree murder, was driving. Luna, in the backseat, allegedly fired the .22-caliber revolver, striking Lane in the back.
Police released tape of the 911 call:
G/O Media may get a commission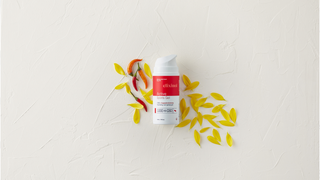 District Attorney Jason Hicks said Edwards, the youngest suspect, showed no remorse when he was arrested, even dancing as he was booked at the Stephens County jail. "His demeanor was this whole thing was one big joke," Hicks said. "He thinks it's funny."
Though Edwards and Luna are being tried as adults, they are not eligible for the death penalty because of their ages.
On CNN last night, former Australian Deputy Prime Minister Tim Fischer argued for a tourist boycott, citing the U.S.'s high murder rate.
"People thinking of going to the USA for business or tourists trips should think carefully about it given the statistical fact you are 15 times more likely to be shot dead in the USA than in Australia per capita per million people."
In response, Hicks told reporters that "this is not something that is supposed to happen here, and to our friends in Australia I would say to you this is not Duncan, Oklahoma, this is not Stephens County, Oklahoma."
Lane, a 23-year-old studying in America on a baseball scholarship, was staying in Duncan with his girlfriend before heading back to East Central University.
"(He was) such an amazing person and I'm going to miss him forever. But I'm really glad that I got the four years with him," [Sarah] Harper told reporters.
Lane's funeral will be held in his hometown of Melbourne. In the meantime, his old baseball club in Australia has started a fund in his name, and will be playing a memorial baseball game in his honor this Sunday.