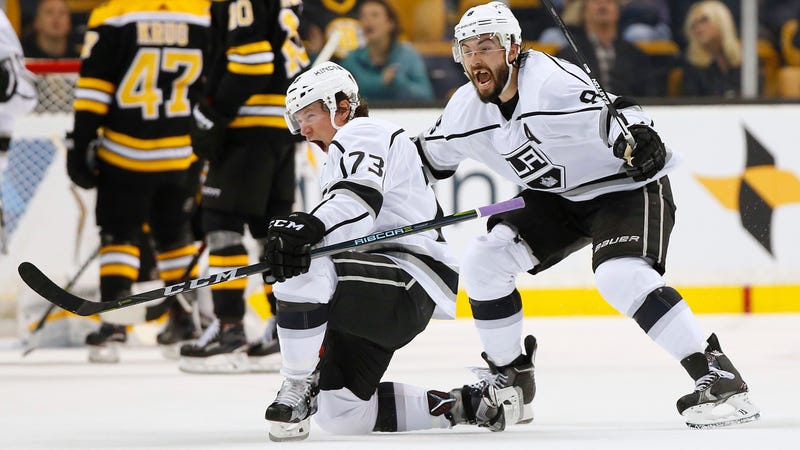 The L.A. Kings had 0.9 seconds last night to try to score off an overtime faceoff before their 1-1 game with Boston would head to a shootout.
But Tyler Toffoli didn't even need that long. After Anze Kopitar won the draw, Toffoli one-timed the game-winning goal—his second score of the night—before anyone else on the ice could even move, and with 0.4 seconds to spare.
Look out for the Kings! Early in this season, they're 9-1-1 with the best goal difference in the NHL.