Keith Franklin, better known as "Superfan," is a 49-year-old die-hard fan of the U.C. Irvine Anteaters who's just been banned by the team he loves. Franklin, who sounds a little bit like the Ultimate Warrior of baseball fans, was a steady presence at 'eaters games until this February when he ran on to the field to congratulate the coach for getting his 1,000th win.
Normally, Superfan keeps off the field and entertains (?) and delights (??) the crowd from seats behind home plate.
He has been a zany fixture at the team's Anteater Ballpark, often clawing the net behind home plate, since 2006. He has nicknames for the players, and knows their statistics and families as if they were his own.

Beyond his loud vocal stylings, Superfan is known for a repertoire of stadium theatrics. He has a special cheer for each batter, as well as for every run scored. He also celebrates with physical gusto, high-fiving people up and down rows of seats, even headbanging over the dugout. At dire moments when a run is sorely needed, he calls on the crowd to join him in breaking wind to spark a rally.
After his entry onto the field, security, already fed up with his antics, had him removed and things got a little heated. The school accused Superfan of "cross[ing] the line...with threatening, aggressive behavior and language directed at our staff as well as law enforcement." Superfan hasn't been back since and he has been effectively banned from home games.
But! He's got support among former players and alums, who admit he's a bit much, but c'mon, it's Superfan!
"He's a lot to handle, but everyone wants him there," says Mr. Summers, who pitches for the New Britain Rock Cats, a Double-A Minnesota Twins affiliate.

"This one guy stands up and starts screaming: Summer Breeze!" says Fort Myers Miracle manager Doug Mientkiewicz. "You expect it to stop—but he went nine strong innings."
G/O Media may get a commission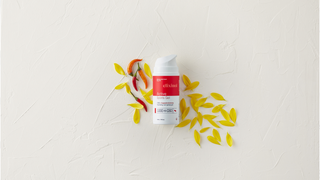 Another friend of Superfan, whom Superfan has dubbed Professor Nails—he's got nicknames for everyone, too—says the park is dead silent without him there. Even the school seems like they'd be OK with letting him back in the park next year, they just want a more under-control Superfan.
It remains to be seen if Superfan will kowtow to the school's demands, but if they can't reach an agreement, he's got a pretty good plan.
"I might just read about it in the paper."
Update:
h/t Conor
UC Irvine Gives Anteaters 'Superfan' the Boot [WSJ]