I'm like every other flag-loving USMNT fan; I liked the hiring of accomplished manager Jürgen Klinsmann, I root for our individual players when they trek overseas, and I lose my shit when the national team wins even fairly meaningless matches.
But what I always try to keep in mind is that a competitive USMNT would be the effect, not the cause, of the ultimate goal: the U.S. having its own sustainable, world-class soccer culture. From that perspective, so many of the decisions made by this country's soccer governing body appear certain to hinder our chances of getting where we all want to go.
The latest example comes as U.S. Soccer attempts to bone the NASL by redefining the parameters of a Division I soccer league. The NASL, if you're unfamiliar, is technically the second-tier soccer league in the U.S., though that designation doesn't really mean much. U.S. Soccer sets the qualifications for what is considered Division I, and the title of first division is currently reserved for MLS. D-I status matters for a number of reasons, including how many CONCACAF Champions League spots a league is allotted, as well as the simple recognition of which league is in fact the country's best.
The proposed new definition of D-I would include, according to ESPN FC, "increasing the minimum number of teams from 12 to 16, placing 75 percent of teams in cities of at least two million people, and requiring all stadiums to have capacity for at least 15,000 people." Conveniently, MLS already meets all those requirements, while the NASL fails on basically all of them.
G/O Media may get a commission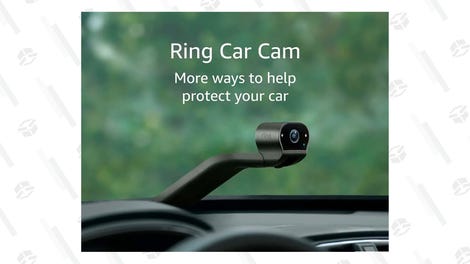 According to the NASL's attorney, the Superman of American sports antitrust law Jeffrey Kessler, this is a naked attempt by U.S. Soccer to entrench MLS's monopoly, and thus a violation of U.S. antitrust provisions. From the same ESPN FC article:
"The financial damage is significant," Kessler told the Financial Times of U.S. Soccer's stance on the matter.

"Simply put, the actions by U.S. Soccer are hindering the league's earnings potential with advertisers, broadcasters and other business partners, who will pay top dollar only for Division I, regardless of the quality of play or passion of the fans."
As Kessler points out elsewhere, the timing of this is suspicious. The NASL hasn't been secretive about its desire to challenge MLS head-on for supremacy. Boosted by the inclusion of historically significant clubs like the New York Cosmos, a handful of rich and ambitious owners, and the absence of a salary cap, the league's threats of attracting and paying great players that could eventually result in a collection of teams better than what the self-neutered MLS has to offer isn't totally outside the realm of possibility.
Hence why U.S. Soccer would attempt to clip the NASL's wings before they grow. You'd think that American soccer's governing body would be first and foremost concerned with the quality of teams and leagues in the country, regardless of how many seats their stadiums hold, but that's not the case. To be definitively labeled second-tier in the American system is to become the unwanted child locked in the basement, kept sustained by the powers that be for the sake of an illusionary hierarchy, but never actually nurtured.
MLS never misses opportunity to conflate itself with the very idea of soccer in America, and U.S. Soccer is always far too eager to support this posture. It doesn't help that the two are also inextricably linked. Soccer United Marketing, an arm of MLS, packages the television rights to both the league and the USMNT when selling to broadcasters. U.S. Soccer president Sunil Gulati was once MLS's deputy commissioner. Current commissioner Don Garber maintains a seat on U.S. Soccer's Board of Directors. As Gulati once said:
"The growth of the game goes hand in hand with what the league has done over the last 16 years, and the growth of so much of what's going on in U.S. Soccer," Gulati says. "The working relationship between the two is extraordinary and my guess is there aren't many in the world that are like that. We don't have the sorts of conflicts you see between leagues and federations – that's a plus."
MLS is unquestionably U.S. Soccer's golden child, and all decisions it makes should be interpreted with that in mind.
The problem with this kind of favoritism is that it hurts the very thing U.S. Soccer should be trying to promote: as much competitive soccer in America as possible. Why should any criteria other than quality of play determine who is best? And shouldn't leagues be defined by the talent of their constituent players and teams rather than how many people live in a team's home city? (For instance, by the proposed D-I definition, La Liga table-toppers Eibar would not be admitted into America's top league.)
The entire controversy arises only because of how backwards our professional system is structured. In most every other soccering nation, there is no question which teams and leagues are the best. That's because each league is ordered into an integrated pyramid. Success and failure and superiority aren't delineated by bureaucratic gerrymandering or executive office loyalties, but by winning and losing games. In a phrase: promotion and relegation.
Imagine (a hypothetical, non-single-entity) MLS was America's first tier, bringing up and sending down teams from NASL's second tier, which in turn did the same for USL Pro's third tier, and so on and so forth. There would be no need to define which league met some arbitrary D-I definition, because the proof would be in the results. MLS would house the best teams in the country in any given year, and if an NASL club wanted to reach those heights, they could make it happen by fighting their way up the ladder. This cutthroat environment would force all teams that wanted to reach or retain the top spot to do their utmost to ensure their reign, including bringing in the best players possible, spending as much as they could to find and cultivate homegrown talent, and experimenting with the best training and tactical strategies.
A situation such as this naturally would improve the USMNT, as team manager and technical director Klinsmann has repeatedly harped on, to much consternation from those who benefit from the way things are. What are currently league-mandated requirements about investing on youth development would become a simple matter of necessity, which would in turn deepen the national team's prospect pool. The USMNT's long term problem isn't Michael Bradley and Clint Dempsey leaving Europe for America; it's that America develops so few players who could contribute to good European teams in the first place. That such glaringly obvious points like these need to be spelled out (and indeed are considered unrealistic or controversial) almost defies belief when you remember that this is how literally every successful soccer nation already behaves.
But U.S. Soccer isn't concerned about implementing the sport's proven best practices on these shores. They are more comfortable jealously protecting the status quo, stopping at nothing to shield their little league from the perceived dangers that would actually make everyone involved stronger. It won't be tomorrow, they'll say, but in a few years, maybe few decades, they're positive that they can tiptoe American soccer into adulthood. Hopefully one day they'll learn that a little competition was never anything to be afraid of, and that fear was the very thing holding them back in the first place.
[ESPN FC]
Photo via Getty