In advance of tomorrow's UFC 104, let us pause for a moment to consider the merits of drinking your own piss.
Lyoto Machida, the UFC light heavyweight champ who defends his title on Saturday, has been pounding urine since he was a wee lad. Each morning, as he has done for years, Machida rises at 5 a.m. and greets the day with a frothy mug of his own kidney nectar, a habit inherited from his father Yoshizo, a Shotokan karate master and world-class uropath who discovered the golden quaff after reading about a Japanese doctor who during World War II prescribed the therapy to diseased soldiers.
The Machidas swear they haven't taken ill sick since they started ripping down piss. And they're not alone. Piss-swilling has long been a homeopathic remedy, especially for Ayurvedic types, who believe urine is brimming with nutrients and antibiotics. In the 1970s, no less a figure than Morarji Desai, then the prime minister of India, declared his love for shotgunning wee-wee. More recently during the pre-fight hype-fest for Mayweather vs. Marquez, an HBO camera lingered serenely (much as we are now) on Juan Manuel Marquez slurping his pee. Apparently, morning piss is the best. And not just that –- it's the melatonin-rich middle of the stream that produces the real vieilles vignes juice.
One plus of guzzling your own urine is that it probably won't hurt you. The other plus is that it freaks people out, which is handy before a fight. The downside of drinking urine, sadly, is that you have to drink urine. But fighters have always embraced the extreme to gain an edge. In the hoary days of boxing, as delightfully explained by the old master himself, A.J. Liebling, pugilists simply got wasted:
The fighters joined their admirers in lushing Blue Ruin, which was just another name for Daffy, or gin, and Heavy Wet, which was ale. There was a belief that a pint of Wet, taken after every gill of Daffy, would keep the drinker sober longer; the present notion is that a beer chaser, or boiler-maker's helper, accelerates intoxication. So does medical theory swing full circle with the ages. The Blue Ruin was calculated to put the fighters in a proper mood for ad lib assaults upon their friends. The Wet was recommended to build up their constitutions. Water was considered debilitating. Some care had to be exercised, however, even in the use of nourishing intoxicants. An 1821 treatise on training is explicit: "Our man may avoid taking the beer of two different breweries in the same day; for the variety of proportions and kinds of ingredients used, (if nought worse), will kick up a combustion in his guts."
G/O Media may get a commission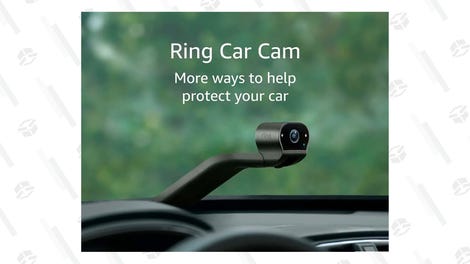 Ah, the old gut combustion. The old combusting piss-saturated guts. What better way to settle in for UFC 104, which, for all this nitric talk, promises to be a sneak milepost. Machida is a gravel-voiced rainforest Terminator and a wholly different athlete. He may well be the next iteration of MMA fighter. In a sport that has evolved from its parochial days of crane style versus tiger style to one in which fighters now cross-train in multiple martial arts and differ in the details but share an increasingly similar archetype, Machida represents a new hybrid. He's learned the techniques that everyone learns. But he separates himself with his karate, a martial art that MMA supposedly proved worthless in a real fight.
Machida's karate differs from Shotokan sport karate by using knee and elbow combinations, which he blends seamlessly into an atavistic MMA style that has baffled his opponents. He's 15-0 for good reason. No one knows how to fight him. His understanding of distance and counter-striking is matched only by that of his training partner Anderson Silva. Bumrush Machida, and he's technical enough to make you pay. Bide your time, and he's patient enough to pick you apart. He is special to watch.
His opponent and fellow Brazilian, Mauricio "Shogun" Rua, is Machida's polar opposite. Rua is wild and loose and favors an aggressive style popularized by his Chute Boxe camp. This won't work on Machida. Neither will sitting back and waiting for openings, as Rua has promised to do. For years, Rua, not Machida, was considered the best light heavyweight in the world. By comparison now, he looks obsolete. His only hope, really, is to land some weird power bomb in an unprecedented trajectory. In either case, orthodoxy is doomed on Saturday, and we are the better for it. Hooray for swilling piss.
Luke O'Brien is a writer in Washington DC. He's written about MMA for Washington Post Magazine, SI.com and other publications.

Photo via Sherdog