The report on academic fraud in UNC athletics focused mainly on the prevalence of so-called "paper courses"—one-on-one independent study classes requiring minimal work for inflated grades to keep players eligible. The school's student newspaper has examined additional documents, and finds a larger-than-reported role in the scandal was played by UNC's resident sports ethics scholar.
Jokic? Embiid? The NBA MVP is obvious... right? | Keep it a Buck(et)
The Daily Tar Heel has more details on professor Jan Boxill, who teaches Ethics in Sports in the school's philosophy department, and who, until last month, served as director of UNC's ethics center. Boxill made a few appearances in the Wainstein report, mostly working closely with athletic programs to push students into sham classes in the maligned African and Afro-American studies department. One exchange with an AFAM administrator concerned a women's basketball player:
According to the document, Crowder emailed Boxill asking, "Did you say a D will do for (the basketball player)?" Boxill emailed back, "Yes a D will be fine; that's all she needs."
G/O Media may get a commission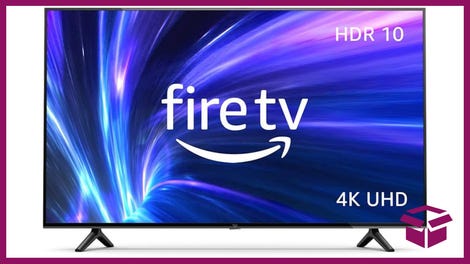 42% Off
Amazon Fire TV 50" 4K Smart TV
As there was no smoking gun in the Wainstein report, Boxill continues to teach her sports ethics class—though she was removed as director of UNC's Parr Center for Ethics within a week of the release of the investigation's findings. But the Daily Tar Heel has gone beyond the report, to a collection of documents released as supplemental material. It contains emails to, from, and about Boxill that strongly hint at deeper involvement in UNC's "paper courses," and reveals that Boxill offered an absurd 160 of her own independent study courses in eight years.
In a 2006 email to Deborah Crowder, the secretary in the African and Afro-American studies department who Wainstein showed was largely responsible for the creation of the paper courses, football counselor Cynthia Reynolds discussed registering her players for new classes.

"Nice call on the Phil 30 (Boxill) correspondence course last semester," the email said. "Didn't know Jan was doing those."

In emails from later that year, Reynolds asked Boxill to take on a student for an independent study on sports ethics.

In another case, women's soccer counselor Brent Blanton referred a student to Boxill who was looking for an independent study. In an email to Blanton, the student said she didn't care if the course was "basket weaving."

[...]

Men's basketball tutor Janet Huffstelter emailed Boxill in 2007, asking her for advice on an upcoming quiz in philosophy.

"(Redacted) had a tough week," Huffstelter said. "I'm sorry he waited until the last minute to call me in for help. I guess it's not unusual, though."

Boxill responded with at least six specific questions that could be on the quiz, according to the emails.

Almost all of Boxill's emails that were released were either her talking about, or to, students. "I will do whatever I can to help you obtain your degree," she said in one email.

In another: "Just talked with Betsy Taylor in Steele Bldg, and she said she is making you a candidate for May, and that we are correct-all you need to do to is to PHIL with an A-!! And THAT will be done!!! This so great."

One student emailed Boxill, asking why she hadn't heard from Boxill about the independent study course in a few weeks. Another student was looking for a way to get six hours to keep his or her Pell Grant, and Boxill suggested six hours of a philosophy or African and Afro-American independent study.

Another student asked for an extension on a paper, and Boxill replied: "I have to say this is getting ridiculous! You have had the entire term to do *VERY MINIMAL* work."
Again, there is no hard proof of wrongdoing on Boxill's part here, nor any evidence that the independent study courses she oversaw were deficient.
But it's notable that investigators never probed the content of Boxill's courses, and that the Wainstein report never even mentioned that athletes were steered to her classes when they needed high grades. The report itself portrayed an AFAM department gone rogue, operating outside the awareness of UNC's top administrators, the scandal confined to a few maverick faculty members. But the actual documents suggest that the problems were more widespread. Those documents, for whatever reason, weren't deemed fit to go into the report.