Nearly a year after the Indianapolis Star first reported on how USA Gymnastics mishandled allegations of sexual abuse by member coaches, the national governing body has released a 100-page report into its policies surrounding abuse. The review, which was conducted by former federal prosecutor Deborah Daniels and Praesidium, a risk-management consulting firm that specializes in telling companies how they can decrease the risk of abuse by employees, found that a "complete cultural change" is needed in order to improve athlete safety and make it easier for gymnasts to come forward and report abuse.

The report makes sweeping recommendations that touch on all aspects of USA Gymnastics—from its child prevention and abuse policies to its hiring practices to its board's composition to the behavior of the national office. It also specifically called out the fact that people working for USA Gymnastics might not even be qualified to do their jobs.
The Board
One section of the report is devoted to the selection, composition, and conduct of the board of directors. Daniels found that just five of the 25 board spots have gone to "independent members," defined as people who are not former athletes or coaches and don't otherwise have their livelihood tied up in the sport. This percentage is well below the U.S. Olympic Committee's recommendation that at least 50 percent of a board's members be "independent." Also, even those who are supposed to be independent remain closely tied to the sport. Daniels writes:
The Board, based on its composition, which is heavily weighted toward people active in the gymnastics environment, gives the appearance of insularity ... The Board has only 5 "independent" members out of 20; and often, some of those are people involved in the gymnastics world either as former gymnasts, parents of gymnasts, or other gymnastics enthusiasts.
The report also notes that board members have not received any special training or education in matters related to child protection or abuse, making them poorly prepared to govern how the organization handles those cases. Board members also don't get a handbook that explicitly outlines their responsibilities, which leads to what the report calls a "'follower' mentality on the part of the board member who is unclear about the extent of his or her responsibilities or authority."
Another part of the report pointed out that the president of USA Gymnastics wields a lot of power over who is selected to sit on the board. This serves the perception that the board, rather than governing the national office, actually works for the national office, which is something that members of the wider community have complained about.
G/O Media may get a commission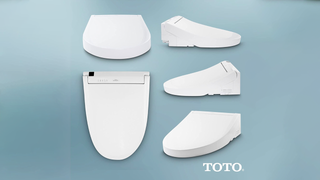 44% off
Toto Washlet Electronic Bidet Toilet Seat
The National Office
Beyond of the problems with board selection and composition, the report cites very clear problems with how staff in the national office is hired. It also questioned whether those employed by USA Gymnastics were even qualified to do their jobs:
Historically, USA Gymnastics has hired or promoted some people within the administrative staff to senior positions based on familiarity rather than qualifications, including assignment of significant responsibilities with respect to the actions of the organization pertaining to the welfare of athletes.
Although the office has asked members to send them allegations of abuse for years, no one in the office seems to have been trained to deal with issues of child sex abuse. (This shortcoming was highlighted the depositions given by former presidents Steve Penny and Bob Colarossi as well as former women's program director, Kathy Kelly. All three admitted that they had had no special training in regards to child safety and protection, even though they were responsible for dealing with allegations of sex abuse by member coaches for years.)
Daniels also found it highly improper that the president of USA Gymnastics be involved in investigating abuse complaints. The report recommends removing the president from this role and turning over all handling of abuse allegations to the Director of SafeSport (who has not yet been hired).
Education and Enforcement
Another focus of the report is that USA Gymnastics hasn't done an adequate job of educating professional members, parents, and athletes about abuse prevention policies and reporting procedures. Daniels writes:
There is certainly no lack of resources available through USA Gymnastics; but the organization lacks a comprehensive strategy for education and resource delivery. As a result of its scattered approach, either professional members, member clubs, parents and athletes are not aware of all the resources available to them, the various groups are overwhelmed and do not know where to begin or how to extract the knowledge needed from the significant amount of information available, or both.
USA Gymnastics has also failed when it has come to enforcement of its vague anti-abuse prescriptions. The Participant Welfare Policy merely suggests what people might do if they suspect abuse. It doesn't mandate action. (The actual language of the policy uses the word "may" as in the person "may notify the USA Gymnastics National Office.") And it certainly didn't describe penalties if a professional member failed to report child abuse. It had no teeth.
The Daniels report says that there should be "strict requirements for the reporting of physical, emotional and sexual abuse. Failure by a club owner, a professional member, or any other person under the jurisdiction of USA Gymnastics to report misconduct as outlined by the revised reporting guidelines (of USA Gymnastics and the US Center for SafeSport) should be punishable with sanctions ranging up to the revocation of membership."
The report also highlights "proactive policies" intended to help prevent abuse by prohibiting "grooming behaviors," such as being alone with an athlete or giving a gift to a gymnast. During a teleconference with reporters today, Daniels spoke about creating an enforcement process for dealing with those kinds of violations. "There ought to be a clear disciplinary process so people know that if you violate these things, here's what's going to happen to you and that those range all the way up to up to termination of membership depending on the egregiousness of the violation," she said.
The National Team Training Center
An entire section of the report was devoted to the national team training center at the Karolyi Ranch in Texas. Since 2000, members of the national team in women's artistic gymnastics, accompanied by their personal coaches, have met there monthly for weeklong training camps under the supervision of the national team staff. It is at these camps that former members of the national team have said that they were sexually abused by former USA Gymnastics and Michigan State doctor Larry Nassar. (Nassar is awaiting multiple criminal trials on assault and child pornography charges; he has pleaded not guilty.)
The report found issues with the national team training camp arrangement even before the athletes arrived. It started with the travel to the ranch itself. Many gymnasts travel alone with a coach by plane and then car from the airport in Houston to the remote property in the Sam Houston Forest. Though the time in the training gym is highly regulated, the gymnasts' time outside of the gym is not supervised at all. While younger gymnasts attending TOPs (Talent Opportunity Program, which is for gifted athletes between the ages of 7-10) or developmental camps have a counselor check in on them during the evening hours—coaches are prohibited from being in the athletes' rooms—members of the national team are not given this resource, even though some members of the team can be as young as 11 years old. These counselors also are not trained in abuse prevention and tend to be selected based on familiarity with national team staff members.
And though coaches and other adults are not supposed to be in the athletes' lodgings, this rule clearly was violated by Nassar, whom gymnasts claimed treated (and sometimes abused) them in their rooms at the ranch. This points to yet another problem with enforcement.
The report also found problems with the conflicting duties of the athlete representative. In theory, the athlete rep (who is a former Olympic gymnast) is supposed to check in on the gymnasts and bring concerns to the attention of USA Gymnastics staff. The athlete rep, however, is also a member of the selection committee. This fact makes her an unlikely person for gymnasts who wish to get international assignments to confide in, since gymnasts might be afraid of compromising their chances of making a team.
Communication with the outside, as the report notes, is also a problem for athletes while they're at the camp. Cell phone reception is spotty at best, so a gymnast might not be able to communicate with parents if necessary. Coaches are expected to be the primary conduit to parents while gymnasts are there, which is a problem if the coach is the abuser and the gymnasts wishes to speak to a parent about the coach's behavior.
And finally, the Athlete Recovery Room, which is where the gymnasts receive treatments at camps, was not deemed suitable for medical treatment since there is limited visibility into the room and there is potential for athletes to find themselves in one-on-one situations with staff. Former national team members reported that no one checked in on them while they were in that room.
The report makes several recommendations to improve procedures at the national team training center, including issuing a policy handbook to coaches bringing gymnasts to the center, creating a transportation policy, formalizing camp orientations, creating a plan to monitor athlete lodgings, improving cell phone coverage, and changing the role of the athlete representative. (She either can be someone who represents the interests of the athletes or she can sit on the selection committee. She cannot be both.)

---
No timeline has been set for implementation of the recommendations in the report. Board chairman Paul Parilla said that the board unanimously accepted the report's findings during a conference call with reporters. He also said, when asked, that he would not be stepping down as chair.

When Daniels was asked whether she had found evidence of criminal liability during her review, she said that her purpose was to look at the policies and procedures of the organization and make recommendations about how they could be improved.
"I did not offer to, nor was I engaged to do a criminal investigation or an investigation into any kind of wrongdoing or neglect by any individual," she said.
The full report is below: