In his latest blog entry, Greg Miller, the self proclaimed "used car salesman turned Utah Jazz CEO" filled in his readers on what appears to be something of a mantra inside the Jazz organization.
I've bitten my tongue time and again when Karl has made derogatory comments. I've tried to keep in mind the words of one of my mentors close to the situation who said "Karl Malone is giant pain in the ass, but he's our pain in the ass."
The most recent of Malone's derogatory comments was nestled in a column in The Salt Lake Tribune concerning the one year anniversary of the Jerry Sloan quitting/retirement fiasco. Malone also appeared on radio to discuss it. I guess it's still a big deal out there.
What drew the ire of Greg Miller, however, was the assertion that on the night after Sloan left, Karl Malone had to buy his own tickets—from a scalper "because the Jazz had told him there were no tickets available for him."
In response to the column and radio appearances, Greg Miller has taken to twitter, where he called Malone a liar, and his own blog where he went a little nuts with the sharing.
The fact is Karl is still as high-maintenance as he ever was, but now he has nothing to offer to offset the grief and aggravation that comes with him. Some would argue that he could coach our big men. I would love to have Karl inspire them and teach him how to be warriors like he was. That can't happen. Karl is too unreliable and too unstable. Let me explain.
A year ago, when Jerry retired, Karl rushed to Salt Lake City. He got in front of every camera he could find at the first game following Jerry's departure. He positioned himself as an authority on Jerry's departure by saying something like "the Jerry Sloan I know isn't a quitter. He left because he didn't feel wanted." Karl wasn't in the locker room during the conversations with me and Jerry. Had he been, he would have seen me (and my mom) do everything possible to convince Jerry to stay. By his own admission Karl hadn't spoken to Jerry since Jerry left. Karl's comments on the radio and on national television made an already stressful situation worse. Then in his next breath, on national television, Karl asked me to hire him as a coach.
G/O Media may get a commission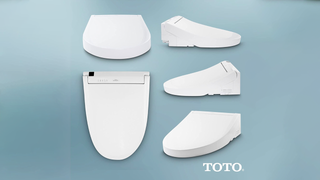 44% off
Toto Washlet Electronic Bidet Toilet Seat
Miller also goes into (exhaustive) detail about all the lunch dates Malone has cancelled on him and other anecdotes about how professional athletes are selfish and inconsiderate. It's a funny little commentary on the life of an athlete, even a star like Malone. Once he outlasts his usefulness, the genuflecting, the blind eye-turning and the ass-kissing—it all stops. Miller even said it himself: "now he has nothing to offer to offset the grief and aggravation that comes with him." The implication being: "So, now I'm going to blast you because I finally can."
Miller did not completely burn the bridge between he and Malone, though. Malone has a standing offer to become an Ambassador for the Utah Jazz and to enjoy any Jazz game from Miller's personal seats. Just leave the tickets at will call, though. We hear the mail man is unreliable and unstable.
Monson: A year later, Karl Malone calls out the Jazz on Jerry Sloan's exit [Salt Lake Tribune]
Karl Malone [Greg In Utah]