The media have swarmed the North Attleboro, Mass., home of Patriots tight end Aaron Hernandez, who has been questioned in connection with the murder of a 27-year-old Boston man. WBZ said the victim is Odin Lloyd, a semi-pro football player whose body was found by a jogger on Monday in an industrial park not far from Hernandez's home. Lloyd's family has also said that Lloyd dated Hernandez's girlfriend's sister.
WBZ did manage to speak to the man who discovered the body:
"He was stiff, motionless, one of the police officers came back later and said it looked the guy had been shot somewhere else and dumped here."
As Sports Illustrated first reported, Hernandez was initially tied to the case because a Chevy Suburban rented in his name was found not far from Lloyd's body. Hernandez was questioned yesterday by police, who searched inside and outside his home, including the inside of a vehicle parked in the driveway. A cop last night was also seen leaving the house carrying a cardboard box. Investigators returned to Hernandez's house today around 10 a.m., knocked on the door, and made several phone calls before leaving.
Coverage of the case is already turning into a speculative shitshow. The Boston Globe, for some reason, felt the need to include a completely irrelevant pair of sentences about Hernandez's "prior off-field issues" in its report today from the scene:
Hernandez has had prior off-field issues during his playing career.

NFL team sources told the Globe in 2010 that Hernandez, who played at Florida, slipped to the fourth round in the draft because of multiple failed drug tests for marijuana as a collegian.
G/O Media may get a commission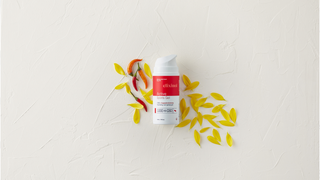 Meanwhile, TMZ has just learned that on June 13, some dude filed a $100,000 federal lawsuit alleging that Hernandez shot him in the face after an altercation at a Miami nightclub strip club back in February. Huh? You have to read nine paragraphs into TMZ's report to discover the case was dismissed four days later. [Update 3:06 p.m.: TMZ has updated its story to say the man's legal team "dismissed" the suit because of a "paperwork error," but that it intends to re-file it again today.]
And WBZ, citing "a law enforcement source," said Hernandez has not been ruled out as a possible suspect, and that Hernandez has not been cooperative with investigators. (This is contradicted by a Boston Herald report that said Hernandez has been cooperative.) It's important to note that none of this means Hernandez is an actual suspect. It's also important to note that any supposed lack of cooperation could mean many things: Hernandez could simply be exercising his constitutional right to remain silent, or he could be waiting to speak to police in the presence of a lawyer. Or he could be blowing the cops off. As the investigation unfolds, none of this is known. At this point, to read anything whatsoever into reports like these is to speculate.
Photo via