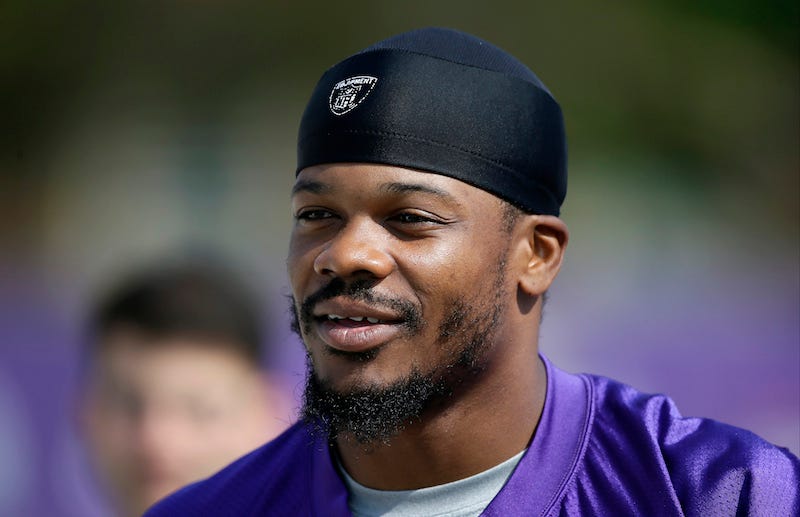 Suspended Vikings receiver Jerome Simpson now has no team after he finishes his three-game suspension. The team announced today that they were cutting him after new July charges, one of them being marijuana possession, came to light.
Ben Goessling of ESPN found out that Simpson has a Nov. 3 court date for a July 7 citation in Bloomington, Minn.:
According to Goessling's report, Simpson wasn't arrested, but he did violate his Jan. 2 probation that required him to not have any future alcohol-related, drug-related, or traffic offenses.
Simpson was scheduled to return after Week 3 when his suspension, resulting from a DUI arrest last November, ended. It was his second suspension; in 2012, the wide receiver was banned for three games after having 2.5 pounds of weed shipped to his house in a controlled delivery.
But with new charges, Simpson could be handed another suspension by the league. Coach Mike Zimmer said he didn't know about Simpson's charges until he was informed by Vikings PR today, and so the team didn't value him as worth the hassle. The Vikings have enough on their plate right now, anyway.
Photo: AP