What's up YouTubers—you know who's "on fleek" right now? The Minnesota Vikings are, or will be. The team has hired Jonah Stillman as a "Gen Z advisor."

The 18-year-old Stillman just graduated from a local high school, and he recently co-authored a book with his TED Talk father David called Gen Z @ Work: How the Next Generation Is Transforming the Workplace. Jonah's a self-proclaimed "voice of his generation."
So, uh, what does that actually mean? For starters, Generation Z-ers(?) are not millennials; they're younger and they love to post online even more. Like the Vikings said, people who belong to Generation Z naturally love digital media:
Born between 1995 and 2012, Generation Z is considered to be independent and competitive workers who want to write their own job description and work for organizations with similar social values. They also have an incredible understanding of and passion for digital media.
Stillman's actual role will be consulting the Vikings on "a variety of club business initiatives, including team marketing and fan activation efforts, Vikings Entertainment Network (VEN) and digital media content and strategy, U.S. Bank Stadium fan experience, STEM opportunities with the future Twin Cities Orthopedics Performance Center and workplace culture." If that sounds like a complicated way to say "he'll help us relate to teens," well, guess what, that's more important than you might think because, as the Stillmans' website warns, "If you try to treat Gen Z like the Millennials, it will backfire!" Noted.
Here are some questions and answers, from the Star Tribune's interview with Stillman, that don't really illuminate anything:
Q: What do corporations need to do to connect with Gen Z?

Stillman: In order to connect with Gen Z, you must first recognize that we are our own unique generation. Many leaders and organizations tend to blend us in with the millennials which is a huge mistake. While Gen Z is the most tech savvy generation to date, leaders must understand that we are socializing in new ways. First, we are much more private when it comes to using social media, which means we are using social media in new ways. Gen Z'ers are after more exciting and private platforms. So naturally, Gen Z'ers will gravitate to platforms like Snapchat where we have more control over who sees our posts. Our hunt for more authentic communication also means we are looking for the most authentic way to communicate with our peers, co-workers, and bosses. In our first of three national studies we uncovered that 84 percent of Gen (Z) say the they prefer face-to-face communication because we feel it is the most authentic.
Q: What sort of research backs that up?

Stillman: My company Gen Z Guru, which I cofounded with my dad, who is a generational expert, did three national studies and one global study all focused on Gen Z's attitude toward both the workplace and marketplace.
Q: The Vikings are a well-known brand so you probably have ideas already about things you'd like to work on or toward with them. Can you provide a couple of examples?

Stillman: Certainly I have some initial ideas, but having only recently joined the organization, I'm really focused on gaining a better understanding of all departments and various team projects first.
G/O Media may get a commission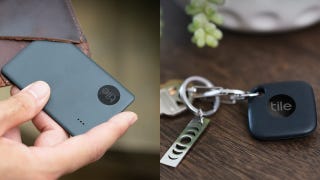 Up to 35% off
Tile Item Trackers
If you browse the Stillmans' rather robust website, you'll find that Gen Z is definitely not a vaguely defined social group constructed to sell books and motivational talks to gullible businesses. It is a generation of teens and future teens who care almost as much about Wi-Fi as they care about pooping.
No longer will the Vikings be squares who finish 8-8. Now they'll be cool to teens as they finish 8-8.