Vince Young has tried a few comebacks in recent years, his latest ending on June 17 after being cut by the CFL's Saskatchewan Roughriders following a torn hamstring. Near the end of that project, the quarterback had time to talk shit about former Titans head coach Jeff Fisher to Sports Illustrated.
Fisher, who is no longer phoning it in for the Los Angeles Rams, was a duplicitous, inept, soul-killing coach to play for, if you believe Young's stories:
"I'm going to expose his ass," he says of Fisher, who he claims stripped all the fun from football, pushing Young until he broke. Whereas [Mack] Brown had been the father figure Young always wanted, Fisher, he says, acted like someone saddled with an unwanted stepson. Family members, close friends, even Young's pastor describe Fisher as "jealous" and "envious" of the QB.

Young recounts closed-door meetings with Fisher in which both men agreed to keep their conversation private; the next day, he says, he'd read Fisher's side—his exact words—in the local papers. Young says he would sometimes arrive early for a meeting, only to learn it had been canceled, unannounced, and that the coach was out fishing with [Kerry] Collins. (Neither Fisher nor Collins responded to multiple emails, phone calls and texts from SI.)

Young describes an incident from November of his rookie season when he left his ID at home before a road game against the Eagles. As he tells it, he went to retrieve it and was then held up by a funeral procession en route to the team plane, so he called Fisher to say he would be two minutes late. Young had seen Fisher hold the plane for other players, but this time he did not. "I feel like Fisher did that shit on purpose," he says. "I'm pulling in, seeing them pull the door down. I can hear the team yelling." As Young stood on the tarmac, grounded, he could only watch as the team he was supposed to lift into the playoffs soared into the sky without him.
Young said he tried to make amends with his former coach, but never received a reply:
Years later, Young says he sent Fisher a letter, apologizing for his immaturity, lamenting what might have been. Fisher never responded, and Young still vacillates between shouldering and assigning blame. He says, "I forgive him" and "I still regret it." He also says, "I guess he doesn't give two shits about me."
G/O Media may get a commission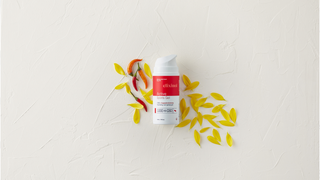 On an unrelated note, there's also a really good throwaway line about Ryan Fitzpatrick:

He's reminded that the Cardinals recently signed Blaine Gabbert, a first-round failure who never achieved Young's success, and he pounces: "Exactly. I hate to name-drop, but [Ryan] Fitzpatrick is still playing!? He leads the league in interceptions, and he's still fucking getting paid? I mean, what the fuck is going on?" (Fitzpatrick was third in picks last year, but Young has a point.)
[SI]