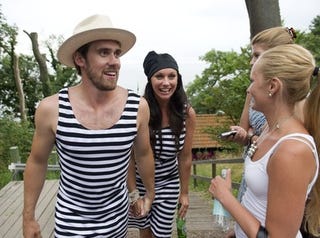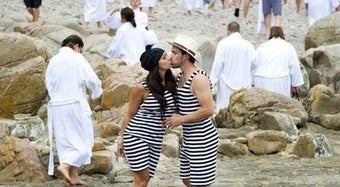 On Friday, Detroit Red Wings center Henrik Zetterberg and renowned wag Emma Andersson were joined in holy matrimony along the Baltic Sea in Molle, Sweden.
Mr. Zetterberg won both the Stanley Cup and Conn Smythe Trophy in 2008. Mrs. Zetterberg appeared on a reality show and now lives in Detroit.
Teammates, friends and bewildered onlookers spent much of their day trying to figure out what the Men in White Robes were doing before the voyeurs arrived.