So there was Roger Federer, beating Juan Martin del Potro in an insane Olympic semifinal: four hours and 26 minutes. A 19-17 third set. The longest three-set match in the Open era.
There is excellent tennis on display in London right now. Here are the rankings and the number of Grand Slam victories for the three men's players who still have a chance at a gold medal:
Roger Federer: 1 (17)
Novak Djokovic: 2 (5)
Andy Murray: 4 (0)
This seems normal. It looks like the final three of any recent Grand Slam. The dominant players dominate.
But this is not normal. The Olympics is an afterthought in the tennis world. Bringing the best players from around the world to compete with each other is business as usual. Who needs an extra event crammed into the schedule, without prize money? NBC has the best broadcasters in tennis—Ted Robinson, Mary Carillo and John McEnroe—but it didn't bother sending them to Wimbledon to do booth duty for the Olympics (actually, except McEnroe who just popped in to call the Murray-Djokovic semifinal that's currently on). The tennis action is being featured on Bravo, with a second-rate team of Andrew Catalon and Justin Gimelstob (oh, and the insufferable, tennis-ignorant Pat O'Brien in studio).
Yet we saw some hints of Olympics men's single tennis relevance in Beijing, and this year, it has been outrageously good. Let's take a look at the year-end rankings of the players who've earned medals since tennis returned to the Summer Olympics in 1988 (before that, it had last been played in 1924).
G/O Media may get a commission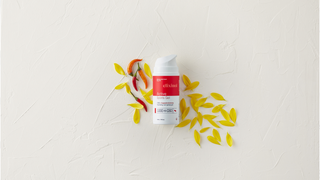 2008
Rafael Nadal: 1
Fernando Gonzalez: 15
Novak Djokovic: 3
2004
Nicolas Massu: 76
Mardy Fish: 37
Fernando Gonzalez: 23
2000
Yevgeny Kafelnikov: 5
Tommy Haas: 23
Arnaud di Pasquale: 60
1996
Andre Agassi: 8
Sergi Bruguera: 82
Leander Paes: 188
1992*
Marc Rosset: 35
Jordi Arrese: 37
Andrei Cherkasov: 32
Goran Ivanisevic: 4
1988*
Miloslav Mecir: 13
Tim Mayotte: 10
Stefan Edberg: 5
Brad Gilbert: 21
*Two bronze medals were awarded in 1988 and 1992, to each of the semifinal losers. Starting in 1996, the two semifinal runners-up played each other for the bronze.
Before Beijing, it's not exactly a litany of immortals. Roger Federer has never won a singles medal. Neither did Pete Sampras. Andre Agassi is on the list just once, as is Nadal.
So why did elite men's players treat the Olympics as a skippable event, the way the old-timers used to treat the Australian Open? For one, the Olympics falls directly between Wimbledon and the U.S. Open. In 2008, players talked about having Olympics fatigue in the run-up to the U.S. Open (a storyline that will be resurrected this year when the Open starts in a few weeks).
And thanks to the sport's 64-year hiatus, there was no tradition. McEnroe, Connors, and Borg never had the chance to participate. Until 2004, wins at the Olympics didn't count toward players' ATP ranking. And—let's just say this once more—there's no prize money.
Although, for context, none of this ever seemed to bother the women. When tennis started back up in 1988, the women's gold went to Steffi Graf—followed, in subsequent Olympics, by Jennifer Capriati, Lindsay Davenport, Venus Williams, Justine Henin, and Elena Dementieva.
But men are more high-strung, maybe. So Pete Sampras played in one Olympics, in 1992. It was on clay. Sampras was a terrible clay court player. He lost in the third round.
Lleyton Hewitt? He lost in the first round in 2000 in—his native!—Australia and skipped out in 2004 so he could prep for the Open. In 2008, he had already begun to age and was eliminated in the second round.
Andre Agassi? He only bothered with the Olympics once (in '96) when it was in the U.S. He won the gold. Looking at the other medal winners in '96, you can see he didn't really have a rough road to victory.
Yet it just seems that, collectively and suddenly, the elite men's players have decided to go full hog at the Olympics. Why? Two theories:
*The Olympics is taking place at Wimbledon, giving it a little special oomph.
*Current elite players really care about the Olympics and have a lot of national pride. Rafa loves representing Spain; Djokovic is really a ridiculously proud Serb; and Federer met his wife, Mirka, at the 2000 Summer Olympics.
When Rafa dropped out of this year's Olympics he said it was "one of the saddest moments of my career." That sounded a bit hollow then, but a few weeks later it makes sense: This was important to him—and apparently to today's other awesome players.
As early as 2005, Roger Federer said his goal was to play long enough so he could make it to the 2012 games. Here's The Sun in 2005 quoting Federer's mom:
He phoned up from his holiday as soon as he heard London had got the Games. He was so thrilled and said 'Mum, can you imagine the Olympics at Wimbledon?' I tried to calm him down by asking how old he would be in 2012. But he'd only be 30 so it's possible. He even said he might be able to win the Olympic gold medal and retire.
Maybe the change started right then (he lost in the second round in the 2004 Games). And now Federer, fresh off a Wimbledon win and reclaiming the No. 1 ranking, says his goal is to make it to the 2016 games in Rio. Benchmarks in his career are not set by Grand Slams. It's the Olympics.
For a handy master schedule of every Olympic event, click here.