Each week during college football season we put the conventional polls to shame by ranking every FBS team from 1-125, by whatever standard we see fit. As always, last week's rankings were not consulted.
1. ALABAMA (4-0). For a few fleeting moments against Texas A&M, Alabama looked like it might be vulnerable enough defensively to bring the offense into the 21st century, if only out of sheer necessity. Alas, in such delusions lies the power of Manziel. Faced with a less hyperbolic attack against Ole Miss, the Tide reverted to form: Saturday's 25-0 win was vintage Bama, a bludgeoning so methodical, so boring, that it immediately spawned another round of speculation over how this particular edition would fare against the worst team in the NFL. (A computer simulation concluded Alabama would have an 8.6 percent chance of beating the 2013 Jaguars, a depressing figure on so many levels.) The shutout was the 10th of the Nick Saban era, and the 22nd time an opposing offense has failed to score a touchdown.
2. OREGON (4-0). One of the axioms of advanced analysis holds that recovering fumbles is not a skill, which takes a little bit of the bite out of Oregon's 55-16 romp over Cal: Playing in a monsoon, the Golden Bears lost four fumbles on their first dozen plays of the game and as a result trailed 21-0 less than eight minutes in. Including turnovers on downs, Cal had eight giveaways before halftime, after which the one guy remaining in the student section should have been awarded a free ticket for life.
3. CLEMSON (4-0). If "Clemsoning" were still a thing—which it is not, objectively speaking, although sometimes it still feels like a thing—it would be worth considering the potential of this weekend's trip to Syracuse to add to the genre. On this point, though, Dabo Swinney is right: Since Tajh Boyd took over at quarterback, the Tigers have spent 35 consecutive weeks in the national polls, in which time they've dispatched five ranked opponents and 11 consecutive unranked opponents by double digits. At what point can we concede that this team is kind of a model of consistency?
G/O Media may get a commission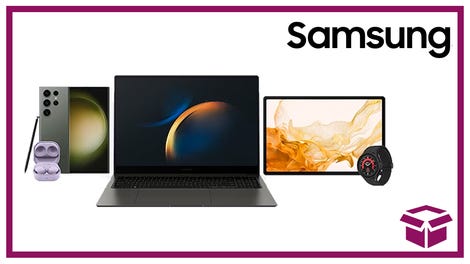 24 hour deals
Discover Samsung - Daily Deal
4. GEORGIA (3-1). The fourth quarter of the Bulldogs' 44-41 win over LSU was a reminder of how fun this game can be, all the more so because it served as another wrecking ball to the facade of "SEC Defense." The league has been so thoroughly, systematically Sabanized, the rise of the offenses feels like a rebellion inside The Matrix. In September alone, we saw LSU rack up 448 yards and 37 points against a longtime defensive power, TCU, on the same night that 545 yards and 35 points weren't quite enough to get Georgia past Clemson. On opening night, Ole Miss and Vanderbilt combined for 915 yards in a 39-35 barn-burner. In Week 2, Georgia and South Carolina combined for 992 yards, 71 points, and just three punts. In Week 3, Alabama and Texas A&M left them both in the dust, racking up 1,200 yards of total offense, 91 points, 62 first downs, and a dozen touchdown drives that covered at least 60 yards apiece. The same night, South Carolina scored four touchdowns on its first four offensive possessions against Vanderbilt, and Ole Miss dropped 449 yards and 44 points on Texas. On Saturday, A&M and Arkansas generated more than 1,000 yards of total offense, right after Georgia and LSU took turns bombing one another into submission, finishing with 15 scoring drives to three punts. In the CBS booth, noted SEC shill Gary Danielson was almost beside himself.
Lest I be accused of missing the forest for the trees just a few weeks into the season—Alabama did just record a shutout, after all—the bottom line in the early conference games is clear enough (check out the chart at left).
So far, SEC matchups in 2013 have been good for 100 yards and nine points per game more than in 2012, which itself was a significant step forward from the trench warfare of 2011. (Fitting that the defining game of that season ended with both offenses failing to score a touchdown.) They've been significantly more competitive, too. Maybe we'll see those numbers regress to the mean as the sample size increases and Alabama has more opportunities to bury the rest of the conference in quicksand. But god, I hope not.
5. STANFORD (4-0). The Cardinal have never had much trouble making up for a lack of explosiveness with extreme efficiency, and Washington State's defense is not a very good gauge for the rest of the Pac-12. But the offense did strike for six plays against the Cougars that went 30 yards or longer, a tentative sign that it may have a few big-play threats, after all.
6. OHIO STATE (5-0). I feel like every week is another complaint about Ohio State's schedule, which is not really fair to an obviously outstanding team that could hold its own at the top of any conference. But Saturday's 31-24 win over Wisconsin only proves the point: With their second loss, the Badgers fell out of both major polls, effectively negating any claim that they qualify as a defining, quality win that proves the Buckeyes' bona fides on the national level. This time next week, we'll be saying the same thing about Northwestern. Then Iowa, then Penn State. Maybe Michigan will bring some heavyweight cachet into the season finale; from this vantage, the Wolverines look like a fringe outfit at best. Without an impressive non-conference win, the Big Ten offers no chance for OSU to make its case against a fellow contender.
Ohio State has already fallen from No. 2 in the preseason in both major polls to No. 4 on AP ballots and No. 3 according to the coaches, without having played anything resembling a close game. The teams immediately in front of them in those polls (Alabama, Oregon, Clemson) and immediately behind them (Stanford, Florida State, Georgia) all have a blockbuster game left against one of the other contenders in that group. If OSU keeps winning and all of those teams lose, it won't matter. If any two of them run the table, though, when it comes down to tabbing a No. 1 and No. 2 for the championship game the Buckeyes are the odd team out, no matter what.
7. FLORIDA STATE (4-0). On one hand, for a team that has suffered from recurring lapses over the years against road underdogs, it was reassuring to see an early 17-3 deficit against Boston College wiped out so quickly en route to a comfortable 48-34 win devoid of much drama. On the other hand, 34 points is almost twice what Boston College averaged against Villanova, Wake Forest, and USC.
8. WASHINGTON (4-0). For now, no team outside of Alabama has three more impressive wins on its resumé than Washington's romps over Boise State, Illinois, and Arizona, all by double digits. At the same time, no team has more to prove over the next two weeks, in back-to-back dates with Stanford and Oregon. Either the Huskies are serious contenders in the Pac-12 North, or we can forget this little dalliance with the top 10 ever happened when they finish 7-6 for the fourth year in a row.
9. OKLAHOMA (4-0). A two-touchdown win at Notre Dame established the Sooners as clear frontrunners in the Big 12, just as the rest of the conference pecking order is beginning to resemble a closeup of bats in a frenzy. TBD on whether that leaves them facing the same long-term problem as Ohio State.
10. LSU (4-1). The Tigers came close enough at Georgia to remain very much in the national conversation, especially with a ridiculous schedule in front of them that includes Florida, Ole Miss, Alabama, and Texas A&M. (Not to mention a possible rematch with the Bulldogs in the SEC title game, if it gets that far.) As good as Zach Mettenberger and his NFL-caliber receivers looked in that game, though, the defense is every bit as green as advertised, and only has a month to get up to speed for Bama and A&M.
11. TEXAS A&M (4-1).
12. SOUTH CAROLINA (3-1). Central Florida gave Carolina all it could handle for two quarters, until Steve Spurrier remembered he's allowed to give the ball to Mike Davis. In the first half, Davis had seven touches for 23 yards, starting QB Connor Shaw went down with a shoulder injury, and the Gamecocks failed to score; in the second, Davis set new career highs for carries (21), yards (150), and touchdowns (3), and the Gamecocks got out with a 28-25 win. If you stop the clip of his first touchdown run on the right frame, you can see the exact moment when UCF's defense realizes, "Oh, shit, they figured this out."
13. UCLA (3-0).
14. MIAMI (4-0).
15. LOUISVILLE (4-0). Scroll down for full context on the depths of the BIG AMERICA Conference, but in short: I don't think there is any possible circumstance under which I will be able to consider Louisville a potential top-10 team against this schedule. Nothing against Teddy Bridgewater or anything, but when half of your season consists of games against Eastern Kentucky, Florida International, Temple, South Florida, UConn, and Memphis, it's just mathematically inconceivable.
16. BAYLOR (3-0).
17. VIRGINIA TECH (4-1). The Hokies already boast a top-five defense that's held four of their first five opponents to barely half of their season averages in total offense, including Alabama and Georgia Tech. Now they're getting back their best player in 2012, cornerback Antone Exum, from offseason knee surgery just in time for the meat of the ACC schedule. Between the one-man show on offense—quarterback Logan Thomas accounted for 279 total yards in last week's win over Georgia Tech, where the team as a whole finished with 276—and the suddenly treacherous kicking game, they need all the help they can get.
18. TEXAS TECH (4-0).
19. ARIZONA STATE (3-1). Under any other circumstances, the takeaway from Arizona State's romp over USC would have been the coming-out party of an offense that dropped 62 points on a top-10, blue-chip defense. Instead, the Devils were relegated to a bit role in The Kiffining. At least they can be certain that no matter what else happens this week against Notre Dame, no one else is going to be fired, and they're going to look like shit.
20. FLORIDA (3-1). Will Muschamp was a Saban disciple when both were at LSU, so no surprise that Florida joins Alabama as the only SEC outfit still content to leave its fate in the hands of its defense. (In fact, given that Florida's offense is in no way capable of the fireworks Bama pulled off at Texas A&M, Muschamp's team is arguably even more Sabanized at this point than Saban's own.) Saturday, the Gators held Kentucky to a paltry 173 yards of total offense on just 47 plays, amassing a 17-plus-minute advantage in time of possession in the process. I can't decide if it's really funny or really depressing that the Wildcats' most explosive big-play threat is their kicker.
21. NORTHWESTERN (4-0).
22. MICHIGAN (4-0). While the Wolverines didn't play Saturday, their four victims to date went 0-4 by a combined margin of 94 points, convincing one of them to fire its head coach. All that says about Michigan heading into Big Ten play is that we still know basically nothing about Michigan.
23. OLE MISS (3-1).
24. MARYLAND (4-0). It's been long enough since Maryland played in a "big" game that this weekend's trip to Florida State certainly qualifies, if only from Maryland's perspective. (The last time UMD played a ranked opponent as a ranked team was November 2006, against Boston College, but even then both of those teams were barely ranked. I'd say Saturday is the biggest game for the Terps since the 2002 Orange Bowl.) Given how bad they've been the last two years, that's a victory in itself, and anything within two scores of FSU will count as another.
25. OKLAHOMA STATE (3-1). The most entertaining aspect of Oklahoma State's 30-21 loss to West Virginia was watching third-string WVU quarterback Clint Trickett move the Mountaineers with a visible injury to his throwing shoulder, which is probably supposed to make me guilty as a humane viewer or something. But the offenses in this game combined for 53 incomplete passes, 18 punts, five turnovers, and four missed field goals. If it takes the spectacle of a quarterback whose arm is attached to his body by tar pitch to redeem such a shitshow, so be it.
26. FRESNO STATE (4-0).
27. NORTHERN ILLINOIS (4-0).
28. MISSOURI (4-0).
29. UTAH (3-1).
30. CENTRAL FLORIDA (3-1).
31. AUBURN (3-1).
32. IOWA (4-1).
33. NOTRE DAME (3-2). For a reasonably competitive game, the loss to Oklahoma still managed to make every offseason nightmare come true: Tommy Rees threw three interceptions in the first half, the defense was equally vulnerable against the run (212 yards) and pass (238), and a second loss means a BCS game is effectively out of reach. On a program-wide level, the Irish are right back where they were before last year's run to the BCS title game, which is looking more like a one-off anomaly by the week.
34. GEORGIA TECH (3-1).
35. PENN STATE (3-1).
36. OREGON STATE (4-1).
37. MICHIGAN STATE (3-1).
38. EAST CAROLINA (3-1). ECU is the class of both Conference USA and the state of North Carolina after trashing the Tar Heels, 55-31, racking up 600 yards of total offense in the process. Which is important, because if you're going to keep a badass midfield logo with the borders of the state emblazoned on your field, you have to earn that shit.
39. HOUSTON (4-0).
40. ARIZONA (3-1).
41. NEBRASKA (3-1).
42. WISCONSIN (3-2).
43. ILLINOIS (3-1).
44. CINCINNATI (3-1).
45. PITTSBURGH (3-1). A win is a win is a win, especially when it's a conference win. Then there's Pitt's 14-3 win over Virginia, in which the offenses combined for 387 yards on 2.9 yards per play and generated as many turnovers/turnovers on downs as third-down conversions, and you start to wonder if there's some way to record it as an honorary defeat. The Panthers' only touchdown drives (that is, the only touchdown drives of the game) covered 19 yards and 18 yards, respectively, following UVA fumbles in the first quarter.
46. BOWLING GREEN (4-1).
47. BOISE STATE (3-2).
48. TCU (2-2).
49. RUTGERS (3-1).
50. BYU (2-2).
51. TEXAS (2-2).
52. WASHINGTON STATE (3-2).
53. USC (3-2). Rarely in life do actual events conspire to deliver an ending as amazing as Lane Kiffin being pulled off the team bus following a 21-point loss, fired, and abandoned at the airport. While being handed a pink slip in the parking lot of LAX is not quite the sideline firing of my dreams, I doubt anyone else will ever come as close, and certainly no one else will ever deserve it so richly. The entire operation at USC was so toxic that both the offense and defense can lay claim to the worst performances in school history in the same month.
Despite the rot he inherited from Pete Carroll and the allegedly crippling NCAA sanctions that followed his arrival, in terms of raw talent Kiffin had the most imposing roster in the Pac-12 throughout his tenure, which never suffered from the pangs of youth or shallow depth as acutely as advertised. When the Trojans were voted No. 1 to open the 2012 season, on the strength of a veteran, blue-chip lineup that had closed the previous season with a flourish, there was every reason to believe they deserved it. When it fell apart in spectacular fashion, there was no question where to hang the blame. The staff shakeup that followed the '12 debacle was only a prelude to the inevitable. Head coach at USC may not be the once-in-a-lifetime job it used to be, and that everyone thinks it still is. But it was always too good for Lane Kiffin.
54. UTAH STATE (3-2). Seriously stumped at this point as to how the Aggies managed to lose to USC.
55. WEST VIRGINIA (3-2).
56. MINNESOTA (4-1). The Gophers' win over San Jose State was one of the most impressive offensive performances by any Minnesota outfit in ages, thanks largely to 151 yards rushing from freshman quarterback Mitch Leidner in his first career start. Behind Leidner, the offense finished with its best rushing total (353 yards) since 2006 and a staggering 21-minute advantage in time of possession. So, this being Minnesota, it was only natural that they decided to abandon that approach completely Saturday against Iowa, nailing Leidner to the bench in favor of the regular starter, Philip Nelson, who threw two interceptions in a 23-7 defeat. Behind Nelson, the Gophers finished with a grand total of 30 yards rushing and failed to cross midfield on eight of nine offensive possessions. At a school that actually cared about football, he would have been pulled at halftime for his own safety.
57. VANDERBILT (3-2).
58. ARKANSAS (3-2).
59. N.C. STATE (3-1).
60. OHIO (3-1).
61. BALL STATE (4-1).
62. VIRGINIA (2-2).
63. TENNESSEE (3-2). Tennessee will commemorate its landing in the CRATER OF MEDIOCRITY by wearing alternate "Smokey" uniforms this weekend against Georgia. If I had just survived a skin-of-the-teeth scare against South Alabama, I wouldn't want anyone to recognize me, either.
64. NAVY (2-1).
65. KANSAS STATE (2-2).
66. MISSISSIPPI STATE (2-2).
67. SYRACUSE (2-2).
68. TEXAS STATE (3-1).
69. WYOMING (3-2).
70. BOSTON COLLEGE (2-2).
71. INDIANA (2-2).
72. MARSHALL (2-2).
73. DUKE (3-2).
74. COLORADO (2-1). Anyone who expected immediate improvement from the new coaching staff relative to the rest of the Pac-12 got a cold wake-up call Saturday from Oregon State, which ran up 540 yards of total offense in a very familiar 44-17 rout. Par for the course: In 19 conference games since joining the league, Colorado has yielded at least 40 points in all but four.
75. LOUISIANA-LAFAYETTE (2-2).
76. NORTH TEXAS (2-2).
77. RICE (2-2).
78. WESTERN KENTUCKY (3-2).
79. TOLEDO (2-3).
80. NORTH CAROLINA (1-3).
81. CALIFORNIA (1-3).
82. KANSAS (2-1). This is the part where I point out that both Kansas and Colorado are carrying winning records into the month of October. It's amazing what they can do these days with especially lax non-conference schedules and multiple bye weeks.
83. IOWA STATE (1-2).
84. NEVADA (3-2).
85. BUFFALO (2-2).
86. MIDDLE TENNESSEE (3-2).
87. SMU (1-3).
88. SAN JOSE STATE (1-3). I like quarterback David Fales, so my best guess is that the Spartans' three-game losing streak says more about the difficulty of the early schedule than it does about their fate in the Mountain West, and within a few weeks they'll be back on track for a showdown with Fresno State at the top of the West Division. But I'd be a lot more confident in that if the losses to Minnesota and Utah State hadn't come by a combined 47 points.
89. KENTUCKY (1-3).
90. UNLV (3-2).
91. SOUTH ALABAMA (2-2).
92. TULANE (3-2).
93. LOUISIANA-MONROE (2-3).
94. WAKE FOREST (2-3).
95. KENT STATE (2-3).
96. ARKANSAS STATE (2-3).
97. TEXAS-SAN ANTONIO (2-3).
98. TULSA (1-3). If you only see one Tulsa highlight in 2013, it should probably be this over-the-back, off-the-facemask grab by Thomas Roberson against Iowa State. Mainly because it is the only Tulsa highlight in 2013.
99. COLORADO STATE (2-3).
100. TROY (2-3).
101. MEMPHIS (1-2).
102. PURDUE (1-4).
103. UAB (1-3).
104. SAN DIEGO STATE (1-3).
105. ARMY (2-3).
106. AIR FORCE (1-4). Ted Cruz and the rest of the shutdown caucus are petulant children with no regard for the country, and there's no good reason this weekend's Air Force-Navy game shouldn't proceed as scheduled. As someone who has seen this team in action, though, I have to agree that there is no better adjective for the Air Force defense than "non-essential."
107. AKRON (1-4).
108. FLORIDA ATLANTIC (1-4).
109. EASTERN MICHIGAN (1-3).
[spoiler alert]
110. NEW MEXICO (1-3). Judging from the initial reaction, I may be alone among Breaking Bad fans in reading the series finale, "Felina," as more of a coda than a climax. Does Walt's return from exile in New Hampshire to tie up loose ends leave us with more than we had at the end of the most wrenching episode in the series, "Ozymandias" ? In terms of Walt's storyline, I'm not sure that it does. One of the elements that made "Ozymandias" so compelling was its insistence on forcing Walt (as well as the audience) to confront the worst consequences of his transformation, and its refusal to hedge its bets by granting Walt some shred of redemption. It was the logical endpoint of the character's descent over the course of five seasons: Having sown so many bad seeds, finally there was no good left to reap. It's a bleak conclusion, but one that felt true to the show's core premise and trajectory. Whereas the measure of victory Walt attains in achieving his two main goals from the beginning—providing for his family after his death, and leaving a name the world has been forced to acknowledge—felt perfunctory. Satisfying for viewers who felt for some reason that Walt deserved a redemptive turn, maybe, but not necessary. (Plus machine-gunning a bunch of neo-Nazis by remote control just doesn't have the same strategic flair as the elaborately contrived suicide-bombing of Gus Fring.)
But then, that still leaves us with Jesse's fate after being taken hostage by Todd and Uncle Jack, the one essential thread "Ozymandias" left unresolved. On that front, the finale does speak effectively to the strength of the show's central relationship. Could we live without Walt coming clean to Skyler? Or getting one last glimpse of Junior? Or without checking in on Marie's grief? I could. Do we need to see Todd and Lydia toppled from their criminal perch? Or Uncle Jack's gang pay for blood with blood? I don't. (After all, universal indifference to the inevitability of evil was the most effective point of The Wire.) Do we need to see some kind of resolution between Walt and Jesse? Absolutely, yes. Not that it had to be this particular resolution; it's to the show's credit that we believe Jesse is capable of killing Walt himself in their final confrontation. But while the specifics that led to that moment felt like means to an end, the end itself—Jesse embracing new life, Walt embracing death—hit the right note. As the story of one man, Breaking Bad may have pulled its last punch. As the story of two, it never wavered.
[/spoiler alert]
111. CENTRAL MICHIGAN (1-4).
112. HAWAII (0-4). Late in the third quarter, Hawaii trailed Fresno State by 39 points, 42-3, in a game already well into garbage time. Midway through the fourth quarter, the margin stood at five points, 42-37, following five consecutive touchdowns by the Rainbow Warriors in a little over eight minutes. (The first four scoring "drives" in that span took 17 seconds, 24 seconds, 61 seconds and 30 seconds, respectively, all on the heels of Fresno turnovers.) One more touchdown, and the rally from 39 down would have gone in the books as the largest comeback in Division I history. Instead, the Warriors went three-and-out on their next possession, threw an interception in the final seconds, and watched the clock expire on yet another conference loss.
113. UTEP (1-3).
114. IDAHO (1-4).
115. LOUISIANA TECH (1-4).
116. SOUTHERN MISS (0-4). The situation could not possibly be any worse here than it was during the 0-12 debacle of 2012, but one month in there are still no signs of life. Against Boise State, USM held the Broncos to a pair of three-and-outs on their first two possessions, then watched them score on nine of their next 10 drives in a 60-7 humiliation, the most lopsided defeat for Southern Miss in 44 years. The losing streak stands at 16 games, longest in the nation, and if it hits 17 after this week's visit from Florida International (see below) let's just call it a year and start over from scratch.
117. TEMPLE (0-4). All you need to know about the bottom of the BIG AMERICA right now is that Temple has lost back-to-back games to Fordham and Idaho and still has two fellow AAC doormats ranked below it.
118. CONNECTICUT (0-4). Speaking of starting over: UConn finally said the hell with it on Sunday, ditching head coach Paul Pasqualoni in the wake of a 41-12 flop at Buffalo. (For the game, the Huskies finished with 220 yards of total offense and four turnovers, surpassing even their season-opening loss to Towson for lo-fi ineptitude.) Not that Pasqualoni arrived to such great expectations three years ago—the program's biggest booster had to be talked out of taking his name off the football complex in a fit of pique over the hire, and reportedly he hasn't watched a game since—but at that point, at least, UConn had gotten used to playing bowl games. Pasqualoni's first two teams didn't get that far, and with or without him, his third isn't going to come close.
119. SOUTH FLORIDA (0-4). The only silver lining for UConn is that it has an extra week to get its new quarterback up to speed for USF, a team whose first month under coach Willie Taggart was perfectly encapsulated Saturday by a two-yard punt from its own end zone.
120. WESTERN MICHIGAN (0-5).
121. MASSACHUSETTS (0-4).
122. NEW MEXICO STATE (0-5).
123. MIAMI (OHIO) (0-4).
124. FLORIDA INTERNATIONAL (0-4). The Panthers rank dead last nationally in scoring offense and scoring defense, good for a margin of defeat of 41 points per game. On the bright side, they looked better last weekend than they have all season, or will again, because they didn't have to play.
125. GEORGIA STATE (0-4). Three of Georgia State's four losses have come at the hands of Samford, Chattanooga, and Jacksonville State. Best-case result for this weekend's impending bloodbath at Alabama is the game getting called on humanitarian grounds.
Matt Hinton writes about college football for Football Outsiders and SB Nation's Football Study Hall. Follow him on Twitter @MattRHinton.