Two days after he was romanced by the 49ers via limo and private jet, Kurt Warner agreed to a two-year deal with the Cardinals, ESPN is reporting. What a slut.
The Cardinals agreed to Warner's counter-offer of $23 million over two years, with $10 million guaranteed. Warner's agent, Mark Bartelstein, had sought a deal that would rank him with the top five paid quarterbacks in the league at two years, $29 million.
Arizona had offered $20 million over two years, and seemed set on that until Warner visited with the 49ers on Monday. That little junket seemed to break loose the negotiation ice. Indeed, Bartelstein indicated that the 49ers were seroius; willing to pay his client more than $23 million.
Bartelstein said Warner's counteroffer is "clearly below what his market value is out there and the Cardinals know that." He said the offer to Arizona was much less than what Warner could have gotten from San Francisco. "If we were to do a deal with the 49ers it would be substantially more," Bartelstein said.
One sticking point with a move to the 49ers may have been that Warner would not be allowed to throw the football under any circumstances, even to the ball boy. San Francisco fired Mike Martz and will rotate seven fullbacks in a proposed run-oriented attack that would make the 1959 Green Bay Packers look like the were using the A-11.
So, Matt Leinart, anyone? The 49ers want to talk to him, and have sent a late-model panel van driven by a prisoner on work furlough to bring him in for a Friday meeting (traffic permitting).
G/O Media may get a commission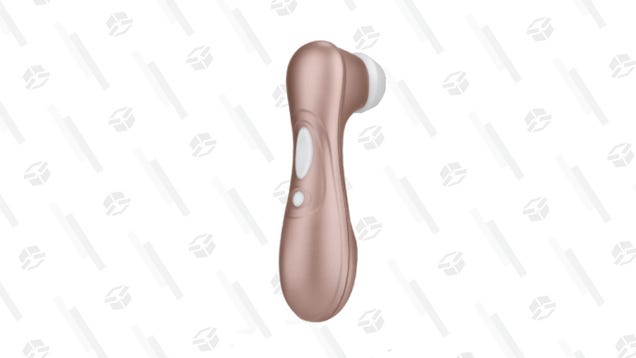 Grab a Satisfyer Pro 2 For 60% Off at Ella Paradis
UPDATE: Egerrin James enthusiastically welcomes Warner's signing.
Report: Cardinals, Warner Agree On Two-Year Deal [NBCSports]
Warner, Cardinals Agree [ESPN]