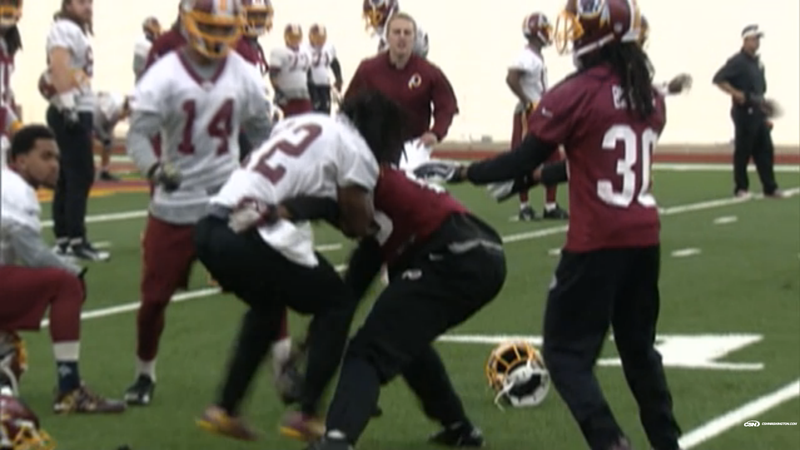 Washington's Andre Roberts and Bashaud Breeland traded punches at practice today. Breeland was covering Roberts on a drill, though it wasn't clear why the fight started. Roberts was nice enough to take off his helmet before landing a mean punch.
Tarik El-Bashir of CSN Washington shared what he saw, saying a crotch-grab might have been involved:
Breeland briefly grabbed his groin area with both hands as he got up. It's possible the rookie was injured as the two players hit the ground because he bent over for a moment before returning to the drill line.
You can watch video below. Notice DeSean Jackson on one knee, unfazed, as if to say, "Yep, same old shit."
Coach Jay Gruden did his best to turn the fight into a good thing: