This is Dave McKenna's brilliant "Cranky Redskins Fan's Guide to Dan Snyder," which we will be linking daily until Snyder's dumbass lawsuit gets tossed into the Potomac. Today's topics: the Redskins' top PR guy covering himself in stupid, and Dan Snyder being a petulant shit.
Ohtani has the WBC, but will Mike Trout ever lead the Angels to a championship? | Agree to Disagree
Via Jason Reid in today's Washington Post, quoting senior VP Tony Wyllie:
"I hate to see Dan have to take legal action," Wyllie said. "But when people cross the line and attack someone, and question their character . . . you have to stand for what's right."
Incidentally, Reid notes that it was Wyllie himself who coaxed Snyder into suing:
Snyder rarely singles out individuals in response to reporters' questions, preferring to reply in umbrella terms like, "it was an organizational decision." In a phone interview Saturday, Snyder again stressed Wyllie "felt very strongly about this . . . and I went with his advice. It was a tough decision for me to agree and go along with this. He said, 'Look, you're going to take a lot of heat temporarily, but you've got to do what's right.' And I said, 'Okay.' I went with my guy."
G/O Media may get a commission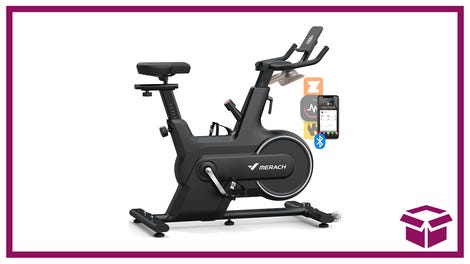 14% off + Coupon
Merach Indoor Cycling Bike
I just love it — the voice in the wilderness, the moral conviction, the whole martyred air of it all, as if Wyllie and Snyder were a couple of Freedom Riders on a southbound bus to Montgomery, and not, you know, one corporate carnivore urging another to stuff some legal papers down a critic's throat. Pricks.
If you'd like to help, check out the City Paper's Legal Defense Fund.