Here's your daily link to Dave McKenna's brilliant "Cranky Redskins Fan's Guide to Dan Snyder," which we'll be posting until Snyder's dumbass libel suit has formaldehyde in its veins.
Today we present a video from way back in 1999, right after Dan Snyder bought the Redskins for $800 million. Dan Snyder has on his Redskins ball cap and his Redskins tie. Dan Snyder talks to a reporter. Dan Snyder hasn't changed in 12 years. Here's the exchange:
Ken Broo of Eyewitness Sports:
"Obviously, the fans back home are anxious, They want to know what life will life be like under Dan Snyder for them. the fans that live, breathe, bleed for this team."
Dan Snyder of Silver Spring:
"I understand what it is like to lose and feel that and I can tell you that that is the priority, which is to turn that into wins. So from my standpoint what I want to do and deliver is a 'w'....My partners are world-class businesspeople, and I believe that we are very persistent...Persistence pays off and we're going to be that persistent when it comes to winning on the field. And what I can guarantee to the fans of Washington is that we're going to do everything in our power to make sure that we do that and meet that obligation that we now have."
G/O Media may get a commission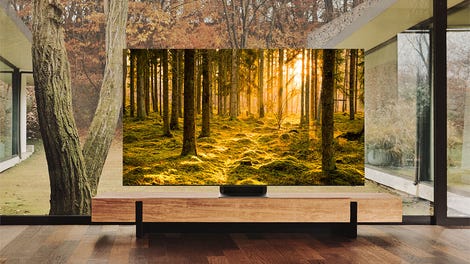 Up to 40% off
Samsung Smart TVs
Dan Snyder sounds like a politician on the hustings, one whose sham rhetoric you recall dolefully after he's been trundled out of office, then shake your head and tell yourself you'll vote better next time. Except you don't get to vote.
A dollar for the the City Paper's legal defense fund is a dollar for freedom.