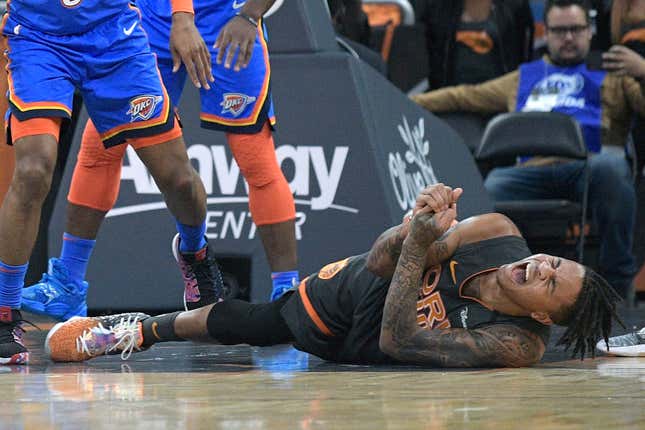 Since the NBA's first draft lottery in 1985, there have been 11 first-overall picks who did not make an All-NBA team or appear in an All-Star Game. That number is a little inflated because Zion Williamson and DeAndre Ayton are just getting started, so when you're trying to figure out which is the worst pick, which is what we're doing, it's really a list of nine candidates.
Andrew Wiggins originally appeared on this list when published last year, but with his resurgence in Golden State, and outstanding play in the NBA Finals, as a scoring option and locking up Boston's Jayson Tatum, he's earned his way out.
So, who is the worst No. 1 pick of the lottery era? Let's rank them.