The Cubs really don't have a reasonable explanation as to why they suck so relatively badly on the road. The White Sox beat the Cubs 5-1 on Sunday to complete a three-game sweep, the North side's eighth loss in the past 12 games. And here we see Mr. Kerry Wood trying to explain it, as you probably saw in Sunday's Closer. If it were up to me, I'd run this photo every day until the end of baseball season, I just love it so. Also the video, which we show you again following the jump.
Wood's salute occurred on Saturday during the Cubs' 6-5 loss. I have it on good authority that he did it for a critically ill child. JIMMY: "If you could give the finger just once, for me, I know that I could get out of this bed and walk again, Mr. Wood." KERRY WOOD: "I'll do better than that, Jimmy! I'll flip the double bird! You just keep your eyes on that TV screen, OK?" On Sunday, homers by Carlos Quentin, Brian Anderson and Jim Thome paced the White Sox, with Mark Buehrle getting the win. As a bonus, Lou Piniella was ejected for the first time this season, after arguing on a checked-swing call in the second inning.
Of course, all of this is due to the weather, according to Bleed Cubbie Blue. Damned global warming!
• Spank The Yanks. The Subway Series is over, the Mets prevailing 4-2. Please settle all bets. And you in the back, who asked "What about the World Series?", please exit this post quietly. I said GOOD DAY, sir!
G/O Media may get a commission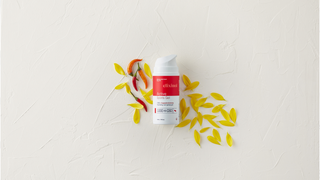 • Shawn Riggans Drinks Your Milkshake. When perusing the schedule back in March, who thought that the Red Sox-Rays series that begins tonight would be for first place? You did? ... I call you LIAR! No one thought that, including the Rays. But here it is the halfway point in the season, and Tampa is 49-32, a half-game ahead of Boston in the East. Shawn Riggans homered to lead the Rays over the Pirates 4-3, while the Red Sox were losing to Houston 3-2. Tampa Bay has the most victories midway through the season by a team that had the majors' worst record the season before, according to Stats, Inc. And don't forget: Fisticuffs have been promised for tonight!
• Alyssa Milano Will Not Stand For This. Freaky happenings in southern California. John Lackey threw a three-hitter over 8 2/3 innings, and Francisco Rodriguez pitched the ninth for the save as the Angels beat the Dodgers 1-0. On Saturday, Jered Weaver and Jose Arredondo combined on a no-hitter, but the Dodgers won 1-0 on an unearned run. So those Dodger fans keeping score at home (that would be Greg Brady and practically no one else), that's three hits over two games.
• Hi, We're The Slowskis. Kevin Slowey threw a three-hit shutout to beat Ben Sheets and the Brewers 5-0. It was Minnesota's 11th win in 12 games; its 10-game winning streak ending Saturday in a 5-1 loss to Milwaukee. Delmon Young had a two-run homer.
• Wizard Cat Defensive Player Of The Day. Jose Bautista, Pittsburgh Pirates. Very Brooks Robinson-like, or cat-like, if you please. It's fun to get your uniform dirty! Wizard Cat gives this play, six wands.
Contact Wizard Cat at Wizardcat@live.com