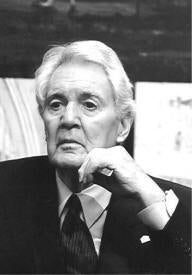 Falcons @ Bengals. Chad Johnson—er, excuse me—Ocho Cinco has promised two touchdowns and two endzone dances, and if he doesn't deliver, I'm never going to forgive him. I said last week that the Panthers/Bengals game was probably our last chance this year for a good endzone celebration, but Chad Johnson revived hopes this week with a barrage of brand new trash talk. Make it happen, Ocho.
Cowboys @ Panthers. Let's let Keyshawn Johnson preview this one. His thoughts on Terrell Owens: "I have heard all the talk about the Cowboys upgrading the position by replacing me with the player (Terrell Owens). The player is not better than me. He is going to stay behind me, I don't care what the statistics say. He is behind me from the draft to the world in general, in life as a person, as a man and as a player on the football field. I am complete. I am a finished product in every aspect." My goodness.
Jaguars @ Eagles. It's the best matchup possible in the NFL featuring teams with a combined record of 7-6. Byron Leftwich is probably not going to play for the Jags, either because he's injured or because Jack Del Rio thinks David Garrard gives the Jags a better chance to win.
Colts @ Broncos. Somebody's weakness is getting exposed today; either the Denver offense or the Indianapolis defense. It's difficult to imagine Jake Plummer putting enough points on the board to complete with the Colts, but it's also difficult to imagine the Colts stopping the Denver running game.
San Francisco @ Chicago. The biggest star of this game? Pat Summerall, making his return to an NFL broadcast booth.