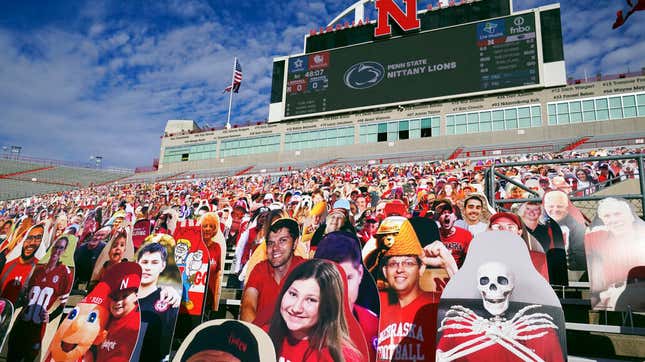 We are doomed as a society. There is no turning back. There is no shelter to run and hide. (Well, there is — it's called your house — but seemingly millions of folks don't want to stay there.) If anything, this pandemic has shown us that some people simply will not believe in science no matter what.
I mean, look at some college football crowd sizes today. Not today as in "these days" – today as in right this second.
There's a global pandemic ripping through every crevice of this country right now, but football games are still being played. Because of course they are.
Meanwhile Doctors without Borders, the humanitarian medical assistance program that usually is stationed in third-world countries, is now making its way to the United States because the COVID-19 outbreak is so bad. We've become a third-world nation cloaked with layers of fabulous makeup.
G/O Media may get a commission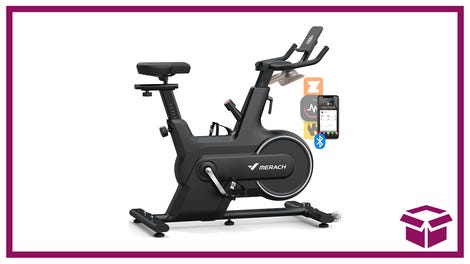 14% off + Coupon
Merach Indoor Cycling Bike
American exceptionalism in the wrong way?
Or maybe we should stop willfully living in our ignorant bubble, referring to ourselves that way in the first place. I mean, there is a million man MAGA March in Washington D.C. today.
What the … ?.
We went from an appalling 100,000 new COVID-19 cases a day to less than two weeks later over 180,000 new COVID-19 cases daily.
Seems like we are American exceptionally screwed. And dumb as hell.
The college football world doesn't seem a lick concerned, though. Look at the TCU and West Virginia game this week.
Stands are over one-third full, and West Virginia, where the game is played this week, is a red hazard state according to NPR's COVID-19 tracker. They have over 25+ daily new cases per 100,000 people. Cases are up over 33% from last week.
But go Mountaineers, right?!
Earlier this summer, 19 West Virginia players tested positive for COVID-19 in the same week — sheesh, West Virginia, did you learn anything?
Three days ago, the state hit an all-time high of 885 new cases. And while new positive cases have slightly dipped the past few days, their Governor, Jim Justice, announced a new face-covering mandate Friday, but made no mention of scaling back attendance at sporting events.
For once, I commend the Big Ten and the ACC because they seem to be the only conferences with early games this week not allowing fans into the stadiums. For the games in East Lansing, Mich., and Lincoln, Neb., the only people in attendance are program and player personnel and approved family members.
Which, at a very minimum, needs to be adopted at all sporting events for the foreseeable future.
If CNN medical correspondent Sanjay Gupta can compare the United States COVID-19 outbreak to the casualties of the 2010 Haiti earthquake and the 2011 Somalia famine, it might be time to look in the mirror.
But Americans don't do that because of American exceptionalism, right?