NFL owners are now expected to vote at next week's league meetings in Phoenix on the future of the Raiders, who have filled out the paperwork to move to Las Vegas and who recently locked down financing for a $1.9 billion stadium, including a record $750 million in public money. And it sounds like it's actually going to happen.

Jokic? Embiid? The NBA MVP is obvious... right? | Keep it a Buck(et)
The MMQB reports that the very fact that a vote will be taken means that the league expects it to pass. The Raiders' relocation will require 24 of 32 owners to vote yes, and the Washington Post's reporting indicates that they will, although with more resignation than excitement.
"I think it will be approved," a high-ranking official with one NFL team said. "But I'm not certain yet."

Those sentiments were echoed by others with knowledge of the league's inner workings.

"I'm guessing it gets done," one of those people said, speaking on the condition of anonymity because of the sensitivity of the topic. "It really comes down to: What else are you gonna do?"
That last quote requires harping upon. The league is absolutely certain there is no way to stay in Oakland, not because of the fanbase (which is large and passionate), but because of the stadium situation. And it's not just that the Coliseum is old; it's that they can't get taxpayers to pay for a new one. The league and the Raiders could easily afford to build a new stadium in Oakland—between the private financing for a Vegas stadium and the relocation fee, that's already $1.5 billion they're committed to spending. $1.5 billion would build a pretty fucking nice stadium in Oakland, I bet.
What's so great about a publicly funded stadium? It's an investment, and generally a safer one than owning a team itself. And not much feels safe in sports ownership these days. With TV ratings declining or stagnant (which is part of an industry-wide trend), and the NFL finally cashing in its valuable Los Angeles bargaining chip for not one but two teams, there's reason to think we've hit peak NFL. That won't quite sink in until the current TV deal gets renegotiated for 2023, but it may very well be ugly when it does. Any owners that are considering their exit strategies are fully aware that their most valuable assets may be their stadiums, built at a discount but flippable for full value. I'm not saying there's going to be a mass exodus of owners, but those planning to get out of the business need a stadium, and they need it subsidized by taxpayers.
G/O Media may get a commission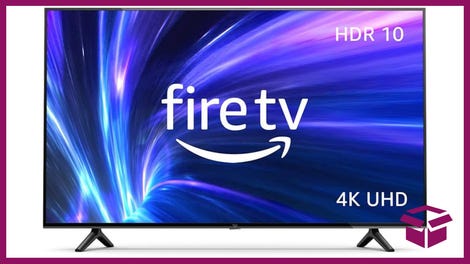 42% Off
Amazon Fire TV 50" 4K Smart TV
So that $750 million in public funds in Las Vegas is more valuable to the NFL than remaining in the sixth-largest television market. (Vegas is the 40th largest.) To make sure Mark Davis, who might be among the least wealthy owners, can swing the move, the league is reportedly setting the Raiders' relocation fee at a relatively affordable $325 million to $375 million. That's a heck of a lot less than the $650 million the Rams and Chargers each paid to move to Los Angeles.
The league claims there's a formula to setting a relocation fee, and that it's supposed to represent the different between old revenue streams and new ones. (As Florio notes, the fact that the Rams and Chargers paid the exact same fee, despite coming from entirely different situations, is a good sign the league is just pulling the numbers out of its ass.) So if we accept that the relocation fee is not meant to be a deterrent, a particularly low figure like this can be better seen as an inducement. The NFL wants nothing standing in the way of the Las Vegas Raiders.
The vote is Monday.