Kids are captivated by the most random things, including some athletes who weren't actually all that great. Let's remember some guys—here are some of the Deadspin staff's old, strange loves, with varying levels of explanation:
Lauren Theisen: Ken Wregget, a handsome backup goalie who played for the best team in the world right when I discovered hockey.
Laura Wagner: In the summer of 2003, when I was 10 years old and just starting to test the waters of contrarianism, I declared that my favorite player on my favorite team, the Baltimore Orioles, was José Morban. Morban, as I'm sure you don't know, played just one part of one season with the O's, during which he hit a measly .141 and two homers. Before that, he plugged away in the minors for four years; after that, he (obviously) slipped back into the minors and spent six more years playing baseball in the U.S. and Canada. But in 2003 I didn't know any of that. I just knew that he wasn't Jay Gibbons or Luis Matos or Brian Roberts or any of the other guys with beefy forearms who wore confidence as part of their uniforms. So I latched onto him and was generally obnoxiously vocal in my support for a player who was truly not good. My older brothers, the ones who indoctrinated me in Orioles baseball in the first place, were endlessly amused by my choice, which, of course, only fueled my fandom. That was also the summer I got my cat, so I made the cat's middle name José as tribute. (Jeeves José Wagner, great baby name—feel free to use!)
Tom Ley: Armando Reynoso was a not-very-good pitcher for the Colorado Rockies in the mid-90s who owns a career 4.74 ERA. But he had a sick pick-off move (he picked off 43 runners in 12 seasons), a fun delivery, and a cool mustache. So I liked him a lot.
Hannah Keyser: Pete Incaviglia - I was three years old when the 1993 Phillies lost the World Series and they wouldn't make it back to the playoffs until I was going into my senior year of high school. This drought made the '93 team loom supernaturally large in my baseball memory such that I grew up convinced everyone on the roster was a superstar and that if only they could keep the gang together, another NL championship was on the horizon. It was with this mindset that I cried over pretty much every trade or retirement from that team—including when I was six and Pete Incavaiglia, who was fresh off a year in the Japanese league after batting .230 for the Phillies in '94, was traded from the Phillies to the Orioles in late August. In his first game with the Orioles, the middling left fielder hit a grand slam that I watched while at a family BBQ. "This is why you never trade anyone!" I lamented while my Baltimore-rooting uncle laughed at me and although I don't think I ever sought out another Orioles' game to check up on him, the hit solidified Incavaiglia (who lasted barely another two seasons in the majors) in my mind as the key missing piece from the late '90s Phillies.
Albert Burneko: Carlos Perez - I have no earthly idea why I liked this mediocre pitcher on some other team. He wasn't very good, he didn't have a cool delivery, he didn't even have a cool name. But he was my favorite pitcher for like four years. I want to have a sentence here that is like "Maybe it's because…" but really, truly: I got nothing. I have no idea why I liked this unexceptional baseball player.
G/O Media may get a commission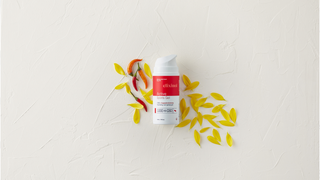 Nick Martin: Jeff Francoeur.
Patrick Redford: Eduardo Najera - He couldn't really do anything productive on a basketball court and yet he inexplicably always seemed to work the Kings in games they should have won. One tough motherfucker.
Which players did you irrationally love when you were younger?