Notre Dame AD Jack Swarbrick said that Manti Te'o was at ESPN's college football awards show, on Dec. 6, when he received a phone call alerting him to the hoax. That was the moment, according to the Notre Dame timeline, that Te'o learned Lennay Kekua wasn't dead, and wasn't real. Here are quotes from Te'o in the days following Dec. 6 in which he makes reference to Kekua.
On Dec. 8, Te'o was interviewed by ESPN's Chris Fowler in New York at the Heisman ceremony.
Fowler: "There were a lot of cameras around you this year, there was so much public sharing of very private moments, which shared moment will you never forget above the others?"

Te'o: "I think I'll never forget the time when I found out that, you know, my girlfriend passed away and the first person to run to my aid was my defensive coordinator, Coach [Bob] Diaco, and you know he said something very profound to me, he said 'this is where your faith is tested.' Right after that, I ran into the players' lounge and I got on the phone with my parents – and I opened my eyes and my head coach was sitting right there. And so, you know, there are a hundred-plus people on our team and the defensive coordinator and our head coach took time to just go get one [of those players]. You know I think that was the most meaningful to me."
Also on Dec. 8, Te'o went on ESPN Radio with Freddie Coleman and Mel Kiper Jr. (Starts at the 4:23 mark.)
Coleman: You lose your girlfriend and your grandmother the same week, right? I just want to make sure I've got that correct.

Te'o: "Correct—same day, same day."

Coleman: "Same day. So what do you think both of those ladies would say to you, being a Heisman Trophy finalist?"

Te'o: "I hope that my grandmom, and my girlfriend, would say that they're proud."
G/O Media may get a commission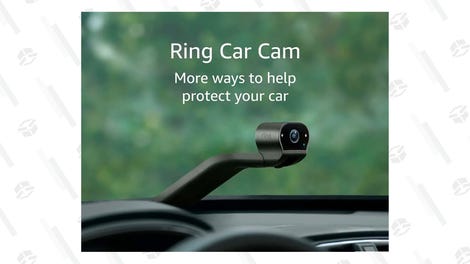 That same day, Te'o held a press conference in New York. A South Bend, Ind., TV station later aired it.
"I don't like cancer at all. I lost both my grandparents and my girlfriend to cancer."
On Dec. 9, Te'o attended the Lott Impact Awards. In a comment that would run in the Los Angeles Times the next day, Te'o addressed why he had played the week his girlfriend and grandmother died.
He said girlfriend Lennay Kekau "made me promise, when it happened, that I would stay and play."
On Dec. 26, according to Jack Swarbrick, Te'o told coaches and administrators that he had fallen victim to a hoax. Te'o was asked to provide details, and "was forthright, answered every question, and was eager to share the information with me."
On Jan. 3, at a BCS title game press conference, Te'o was asked how he got through "the turmoil you've faced with your grandmother and girlfriend." Here, at least, he avoided retelling the familiar, untrue tale:
Te'o: "I think whenever you're in football, it takes your mind off a lot of things. You know, this team is very special to me, and the guys on it have always been there for me, through the good times and the bad times. I rarely have a quiet time to myself because I always have somebody calling me, asking, do you want to go to the movies. Coach is always calling me asking me, 'Are you okay? Do you need anything?' I have three roommates, Zeke, Carlo and Robby Toma, who are always yelling at each other, who's going to play Call of Duty. I'm rarely by myself, and that's how I like it. I'm always around my guys, always around my family."
On Jan. 5, at media day for the BCS title game, Te'o again was asked how he coped with the deaths of his girlfriend and grandmother. The quote would be used in the next day's St. Louis Post-Dispatch.
"My team was always there for me, and my family was always there for me," said Te'o, declining to elaborate on Saturday.
Some time after Jan. 9, Notre Dame sent a videographer to interview an alumnus raising money for the Leukemia & Lymphoma Society in Lennay Kekua's name. They posted the interview on the university's official YouTube channel on Jan. 15.