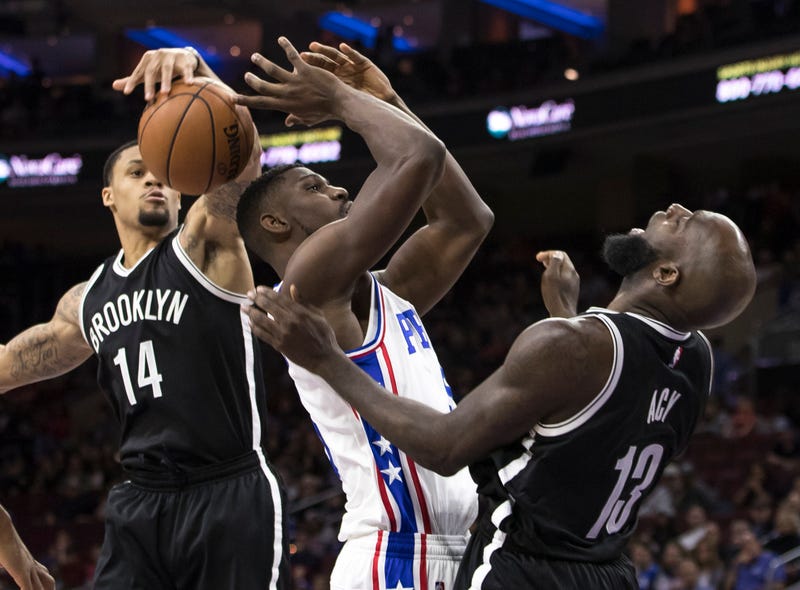 Plenty of good, entertaining basketball happened last night, so you probably didn't notice this game stuck to the bottom of your shoe: The league-worst Nets, who have no real incentive to tank, hung 141 points on the Sixers in regulation.

The Nets, ranked 27th in offensive rating, shot 64 percent from the field, including 52 percent from three, in the 141-118 rout. They also sunk 88 percent of their free throws.
The Sixers drift further from one of the few remaining goals of their season: to place in the top half of the league on defense, according to coach Brett Brown's pregame comments. They currently rank 18th in defensive rating.
The Nets saw eight players hit double figures in scoring, but none of them broke 16 points.
A glance at this box score feels like a quick slip on an unseen patch of ice. Where the hell did it come from, and how am I still standing?