Lost though it may have been in the relentless beatdown the Spurs delivered last week, the Memphis Grizzlies had a great season, another tremendous step forward. Under head coach Lionel Hollins, the Grizzlies' winning percentage has increased every year: from .293 in 2008-09 (he coached the last half of the season), to .488, to .561, to .621, to .683 in 2012-13. Marc has, improbably, turned into the superior Gasol brother, and Mike Conley has crept up on the league's top point guards. Hollins's teams have done well in the playoffs, too. His contract expires at the end of June.
So, both sides are working feverishly to get an extension done, right? Not quite. According to Adrian Wojnarowski's report on Sunday, the Grizzlies have granted Hollins permission to talk to other teams, and they are on the hunt for a new head coach. Hollins jumped on Memphis sports-talk radio today to confirm that Grizz management had granted him that permission, but with the caveat that he never asked for it and has no interest in coaching elsewhere. He said, "I thought everything was good. I was excited when I left. They indicated that they respected me and appreciated what I had done and that [they were] going to engage my agent in negotiations later on that evening. The next thing I know I've been given permission to talk to other teams." It seems he has been functionally canned.
According to Woj, negotiations never even got far enough to reach traditional stumbling blocks, like length and money. Hollins, his agent, and team management simply couldn't agree on whether Hollins could fit properly with the "franchise's belief systems." The Grizzlies like stats—that's why they hired ESPN's John Hollinger—and Hollins, evidently, doesn't? (Wojnarowski's euphemism, for what it's worth, may mark the most exaggerated dramatization of analytics since the original Moneyball script called for a cartoon Bill James.) The particulars, from the Yahoo story:
... Hollins exploded during a practice session upon finding Hollinger had walked onto the practice court and engaged forward Austin Daye during a shooting drill, multiple sources told Yahoo! Sports.

With the team watching—and with a motive to show his players that he was completely in charge on the floor, sources said—Hollins loudly questioned Hollinger about what he was doing, and why he believed it was appropriate for a management official to intrude on what's considered sacred territory for a coach and team, sources said.
G/O Media may get a commission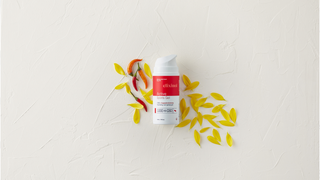 Horrendous! Inexcusable! Stats versus scouts! Bill Plaschke! Except: Is is this really all that remarkable? The practice floor really is supposed to remain free of all kinds of outside interference, from ownership to reporters to friends. Hollinger may indeed have overstepped. And coaches, as a class, tend to yell. Hollins, who shoved Jerryd Bayless at the end of Game 4, is fierier than most. If his players play well for him—and, clearly, they do—what's wrong with a little irascibility?
Yes, Leitch wrote earlier today that Hollins is part of a dying breed. Modernity, he argued, will steamroll the coaches who have any skepticism about advanced statistics. That's implicit in Wojnarowski's report, too, and maybe even in Memphis's decision-making.
But coaching a basketball team isn't like managing a baseball club, where the boss excels by putting the right names in the right places on the lineup card and shifting infielders three steps this way or that way, where the ideal manager would simply follow a protocol from the guys in Baseball Ops. In basketball, the coach has to not only identify but cultivate chemistry. He must find a way to get his best five players on the floor at the same time, even if they don't fit together in an obvious fashion, and he must ensure that his worst scorers don't take all the shots. He has to lead and teach.
Hollins has done a good job of that: The Grizz had the league's best defense last year. (I mean, cripes, under his leadership, a man with the Twitter handle @aa000G9 became exceedingly reliable.) Conley said of Hollins's leadership, "I know that he's fought for me in every situation that he's had to. I can't even put enough words in the sentences to say how much it means to me." Maybe the coach is an analytics doubter. But he coped with Rudy Gay's Hollinger-motivated departure, which he had opposed, and his team's offense improved afterward. That success wasn't simple sabermetric magic; it was a synergy, with Hollins bringing his coaching skill to bear on his new, optimized roster. Surely the Grizzlies' future could have included similar success after similar compromises from their coach, if management had been willing to work with him. Instead they consolidated their power.
The operative quarrel here isn't stats versus scouts. It's instead a much older one: Higher-ups versus their subordinates. Egos versus egos. The front office muckety-mucks want more control, as is their right, one supposes. So Hollins's evidently considerable leadership gifts become collateral damage. Or, perhaps more importantly, another team's property.