Dr. Dre is 50 today. Fifty! He is truly getting up there. But what to get the rapper-slash-Apple VP-slash-mogul who has everything? How best to prove that you didn't, ahem, forget about Dre? I have some ideas.
A wine tour of Sonoma: Now that Dre officially works for Apple, he is probably spending a bit more time in the Bay Area, and might want a chance to get away and relax.
Steve Jobs(the book): To brush up on the life of that other Apple exec.
A quick stopover to Burning Man: Well, okay, I am confident Dre would probably hate Burning Man. However, now that he is in the tech industry, it might be a good chance to fit in and build goodwill. Or, at the very least, it would be a chance to surprise the hell out of some tech-bro fuckboys. By the way, make sure you book him a helicopter for a quick exit.
Some studio time: To finally finish his forever-awaited album Detox.
A massage: Listen, no one is ever, ever going to turn down a massage.
A gift basket of health supplements: Look, Dre, is no spring chicken. He's 50 now, and it's time to start focusing on his own longevity. Show you care by encouraging him to do so. Ginkgo biloba is good for memory. Calcium is good for bone strength. The NIH recommends B12 for red-blood-cell and nerve health. Vitamin D is also good.
G/O Media may get a commission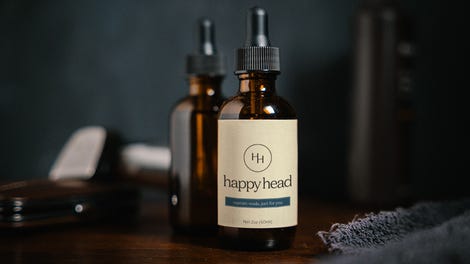 A book of crossword puzzles: To keep the mind sharp.
SoulCycle classes: To keep the body firm.
Microdermabrasion and perhaps some Botox: To keep the face tight.
A timeshare in Florida: That is what old people do.
Golf lessons: Speaking of which, the twilight of your life is a good time to focus on and develop hobbies you can enjoy for years to come, such as golf.
A karaoke party: I want to go to a karaoke party, and I think Dr. Dre would want to go to a karaoke party, too!
A private live-action performance of Molly Shannon as Sally O'Malley doing the "I'm 50!" bit: Explains itself.
A WWE-style championship belt that reads, "The Richest Man In Hip-Hop": This one is basically a given. Dre is rich as fuck and even richer after getting that Apple money.
The key to the city of Compton: If he's never been given it before, he should have it today of all days.
Public-speaking classes: Dre is a performer and thus might not need these, but considering he is an Apple exec now, they might want to pop him up onstage for one of those keynotes at some point.
A scrapbook filled with 50 mementos: When my grandma turned 90, my family made her a crowd-sourced scrapbook entitled 90 Things We Love About Mommo. People love sentimental gifts! She cried. Dre would probably appreciate the thought on this, his 50th birthday.
Image via AP