This-the first year in which the NFL (and its subsidiary network, the NFL Network) has "graciously" "offered" us a full year of Thursday Night Football-has been a strange year for Thursday Night Football. Namely: the games were good matchups. Let's recall them quickly:
Week 2: Bears at Packers. (Big rivalry. Cutler, Rodgers. These are two of the best teams in the NFC.)
Week 3: Giants at Panthers. (Super Bowl champs against 2011's most exciting quarterback! Reliable offense against bonkers one.)
Week 4: Browns at Ravens. (Um, yeah, this one wasn't great on paper. But still. AFC North football! Slobber-knockin'. The game itself actually turned out OK.)
Week 5: Cardinals at Rams. (A would-be ho-hum NFC West stinkfest made compelling by the Cards' 4-0 record.)
Week 6: Steelers at Titans. (The Steelers are usually good. The Titans have Chris Johnson, who is occasionally good. A worthwhile game-and it wound up having an action-packed finish.)
G/O Media may get a commission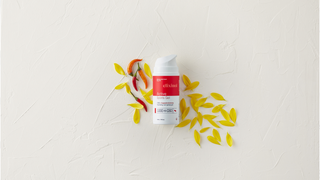 Week 7: Seahawks at 49ers. (These are two of the best defenses in football, and one of the best offenses in football. (Sorry, Seattle.) More slobber-knockin' football.)
Week 8: Bucs at Vikings. (Christian Ponder and the Vikings-surprisingly good! Josh Freeman and the Bucs-surprisingly… well, what… improved. And the Bucs romped.)
The NFL's game here was pretty simple: don't stick the worst game of the week on Thursday night, because then no one will watch. Why does it matter if no one watches? Sure, boosted ratings can boost ad sales, but that's not it-most of the NFL Network's revenue comes from subscriber fees.
The NFL wants Thursday-night viewers because it wants to have a Thursday night package to titillate NBC Sports Net or Turner Sports or whichever deep-pocketed suitor should crave NFL football to slap on its schedule. (Recall: the league initially moved eight early-season games onto Thursday nights to build a separate package for sale.) A Thursday-night package full of the Rams, Jaguars, Chargers, and the lot, would lose to The Big Bang Theory all the time by a lot. A Thursday-night package featuring cameos from good teams and divisional rivalries still loses to The Big Bang Theory, but it loses by less.
The other bit is that good Thursday-night games distract NFL fans from the evident brutality of scheduling a weekly Thursday-night game. This is the sour bit of an improved Thursday night schedule. Jason Whitlock said it well here: the league compelled the Ravens to play four games in 17 days and made clear that player safety didn't matter. (Not-so-coincidentally, the Ravens have the worst injury bug in the league right now.) But NFL fans and analysts are less likely to hold the game up as an object lesson when the game actually matters. Who would have made a big deal out of Colt McCoy's Thursday night concussion last year if the Browns were 8-4 instead of 4-8? He would have been a real hero, then, not a tragic one.
Tomorrow's Thursday night game is the season's first magically wretched one: Chiefs at Chargers. Both teams are bruised and in disarray-this could be Norv Turner's last game in charge, and he's not even the worst head coach involved. Brady Quinn isn't starting, but that's only because Brady Quinn isn't healthy. It isn't even a fun one to bet: the Chargers are laying 8 points, a line that is simultaneously five points too high and two points too low. (The Chiefs should not be getting less than double digits on the road, and the Chargers should not be laying more than three points, ever.)
So this is our suggestion: send a message. Avoid the game. If you've found yourself struggling to avoid the NFL Network's good games earlier in the season, this one shouldn't pose a struggle. Perhaps you'll teach the NFL a lesson-we don't need Thursday nights. (The lesson, by the way, Park Avenue suits, is not that you need to schedule exclusively splendid matchups on Thursday nights. That is the opposite of the right lesson.) We love football. Stop wounding it!