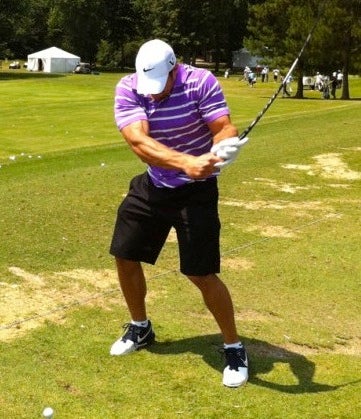 I'm a little confused. I wouldn't have believed Tim Tebow would need hormone replacement therapy — he seems like a healthy young man in the prime of his life. Frankly, I would have been shocked if someone told me Tim Tebow needed hormone replacement therapy. But it's a funny funny world we live in, one where Tim Tebow's lawyers are sending angry letters categorically denying that Tim Tebow needs hormone replacement therapy.
The Tebow legal team sent a cease-and-desist letter to Clay Travis and Outkick The Coverage for an ad running on the site. I thought the ad pretty specifically says that Tim Tebow doesn't need hormone replacement therapy, but what do I know?
"[T]he ad goes so far as to suggest Mr. Tebow actually endorses HRC's services and products."
Got that America? Tim Tebow does not need hormone replacement therapy. Why, if he's not careful, he could impregnate half of Colorado simply by flexing.
TEBOW'S LAWYERS SEND OKTC CEASE AND DESIST LETTER FOR AD: WE RESPOND [Outkick The Coverage]
•••••
Thank you for your continued support of Clownspin. Dickey's sleeping at the office tonight, so he'll be with you soon.