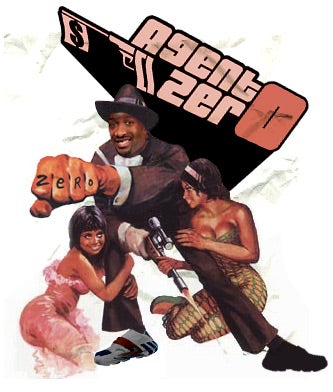 No athlete — let alone NBA player — captured the attention of blogo-savvy fans over the past year like Gilbert Arenas. His personality and antics jibed with our sensibilities.
That's why, as an Arenas AND Wizards fan, it freaks me out so much that Arenas is opting out of his Wizards deal after the 2008 season to re-jigger his long-term financial security. I appreciate that, but it makes me nervous.
He says he wants to stay with the Wiz, but - remember - this is the player who claimed made his free-agency decision between the Wizards and the Clippers by flipping a coin 10 times... then when the coin came up 8 times for the Clippers, he picked the Wizards. (He later said he made that story up, but still: Anyone who would make that kind of story up won't necessarily follow conventional thinking, like re-signing with the Wiz offers his best chance for the most money. For Gilbert, I just don't think that "max" money is his primary motivation.)
Why am I freaked out? Because what team WOULDN'T want to try to lure Arenas? Forget that he's the best combo guard in the NBA. More importantly, he's the NBA's most unique personality. As a fan, if your team can't win a title, being wildly entertained is the next-best option.
— D.S.
Arenas Says He Will Opt Out of Deal in '08 [Washington Post]
Gilbert Photo Gallery [Wizznutzz]