Six games in, let's check in on the 2016 New York Jets:

Yep. That was a false start on quarterback Ryan Fitzpatrick, who has rewarded the franchise for its last-minute concession to his contract demands by getting himself benched for Geno Smith, the dude who only lost his job in the first place because a teammate punched him in the face.
Halloween is still nearly two weeks away, yet the tabloids and the dot coms have already unanimously declared the situation in Florham Park to be "desperate." This from a team that went 10-6 a year ago and finally seemed to have a competent group of adults running the football operations after years of toxicity. What the hell happened?
Where to start? Fitzpatrick regressed to the middling wanderer he's always been, even after factoring in last year, when his pass catchers and coordinator Chan Gailey's scheme papered over his many flaws. The defense, head coach Todd Bowles's speciality and a unit noted for its aggression, has had to toy and tinker with pass coverage to account for Darrelle Revis's precipitous decline, and the impact has been ruinous for a defensive line expected to be among the NFL's best. Combine that with a few key young players who have failed to develop and progress, a major free-agent acquisition that has shown none of his anticipated promise, an expensive, aging core that mostly looks worse for wear, plus Bowles's conservative coaching, and it all adds up to a 1-5 start—with all five losses coming against 2015 playoff teams—and the official return of LOLJets.
Let's begin with Fitzpatrick, whose 2015 season is a testament to the inadequacy of traditional stats when evaluating quarterbacks in today's pass-heavy NFL. Fitzpatrick threw for 3,905 yards and 31 touchdown passes in 2015, but he also did a lot of flipping the ball near the line of scrimmage to allow Brandon Marshall and Eric Decker to do most of the work.** Fitzpatrick was always the Jets' best option for this season, but they were right to bargain hard with him, especially because they were bidding against themselves. The Jets thus spent the offseason in a staring contest with Fitzpatrick, preparing as though Smith would be the starter, only to blink on the eve of training camp by agreeing to give Fitzpatrick essentially the same deal he had asked for nearly two months earlier, and one that carries $5 million in dead money into 2017. Yet other than that Week 2 thumping of the Bills, which now looks like one hell of an anomaly on both sides, there's been little chemistry or continuity in the passing game. Decker played in just three games before injuries to his shoulder and his hip landed him on injured reserve, and ESPN analyst Jon Gruden noted during Monday night's broadcast that some Cardinals defenders told him Fitzpatrick has a tendency to stare down Marshall on third down, which can cause Fitzpatrick to make brutal unforced errors like this:
G/O Media may get a commission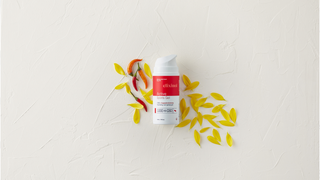 On Monday night Bowles attributed Fitzpatrick's problems to a heavy pass rush, and while the Cardinals did pressure him on 43.8 percent of his dropbacks, per Pro Football Focus, Fitzpatrick has actually been pressured less overall this season (32.1 percent) than last year (34.9 percent). He just stinks.
More shocking is the deterioration of Revis, whose occasional struggles in 2015 didn't seem (to me, anyway) to portend this. Revis had just two bad games last year, against DeAndre Hopkins and Sammy Watkins, and his coverage stats across the board were still among the best in the league. He similarly had the occasional major lapse during his lone season with the Patriots in 2014, when his presence was widely regarded as a difference-maker for a Super Bowl winner, something Revis then parlayed into a guaranteed $39 million to return to the Jets. But after Revis was smoked deep in this season's first two games, it became obvious he needs help over the top. And it's had a ripple effect on the rest of the defense.
Without Revis's ability to lock down one side of the field by himself, the Jets have been forced to play strong safety Calvin Pryor more in coverage than they'd probably like. Pryor, a 2014 first-round pick who thrives mostly in the box, made a big improvement in 2015. But his coverage this season has been suspect. Revis missed Week 5 against the Steelers because of injury, but watch how slow Pryor was to assist cornerback Marcus Williams on Sammie Coates's long TD catch:
Bowles later said Williams wasn't expecting help on that play, but Pryor began backpedaling in that direction as soon as the ball was snapped. What else was he supposed to be doing?
And watch how utterly lost Pryor looked while playing center field on Russell Wilson's 42-yard TD pass to Tanner McEvoy in Week 4:
Another young defender, outside linebacker Lorenzo Mauldin, was expected to develop into an every-down player after recording four sacks as a situational rookie last year. But Mauldin can barely get on the field; he's played just 26 percent of the Jets' defensive snaps, and Bowles has returned to playing Sheldon Richardson—a gifted defensive end and "three technique" (one who lines up outside the guard) defensive tackle—as an occasional stand-up edge rusher, something Bowles said during the offseason he would no longer have him do. Monday night, Richardson even saw a handful of snaps at inside linebacker because the Jets were without the injured David Harris, who I don't think had missed a start since Super Bowl III. Moving Richardson around like that theoretically plugs holes and represents a way to get him on the field as much as possible with talented defensive linemen Leonard Williams and Muhammad Wilkerson. But it hasn't worked. The Jets recorded seven sacks in the opener; they've had five since. And Wilkerson, who signed a multi-year contract extension just before camp after the Jets tried to trade him, has 1.5 sacks and nine hurries, according to PFF. But he's largely been invisible since Week 1.*
As a result of having to roll more coverage deep and to tinker so much with the front seven, a Jets defense that had blitzed a league-high 46 percent of the time last year—and was fifth in DVOA—has this season blitzed on just 36.4 percent of dropbacks, per PFF. (And that mark only got so high because the Jets brought five or more rushers against the Cardinals on a whopping 72.5 percent of Monday night's passing plays.)
This year, the Jets' pass defense ranks dead last in DVOA, and they've given up eight plays of 40 yards or more, second only to the Raiders' nine. And Carson Palmer was the first quarterback not to post a rating of 100 or more against them this season; he "only" tallied a 94.4. Et cetera.
The Jets' biggest free-agent addition was running back Matt Forte, whose versatility as a pass catcher and runner looked like it would be a perfect fit for Gailey's spread scheme even though the Bears, of all teams, had no intention of bringing him back. But Forte has managed just 3.5 yards per rush and 14 catches. He'll be 31 in December, and he looks like just another vet (Revis [31], Decker [29], maybe Harris [32]) whose age is catching up with him. Even Marshall, who's still playing at a high level, will be 33 by the start of next season.
Then there is Bowles. He was so decisive in his handling of off-field incidents at the start of last season, like Smith getting punched and Richardson getting arrested after he had been suspended. But this year Bowles has repeatedly coached scared. He twice decided to kick field goals on fourth-and-short inside the 10 against the Bengals, only to have Cincinnati come back up the field to win in the waning seconds. Against the Steelers, Bowles chose to punt on fourth-and-2 near midfield when down by 11 with seven minutes to play, then neglected to use any timeouts as the Steelers ran the clock down before scoring again. And with 14 seconds to go in the first half Monday night, with the ball at the Cardinals' 44 while down 11, Bowles again elected to punt. He's consistently deployed a white-flag strategy that perfectly embodies the Jets' overall skittishness.
The Jets made what looked like a quick rebuild in 2015 after spending a fortune because that's what the rules required them to do. They entered this season as a team in transition, with Bowles and GM Mike Maccagnan balancing the necessity to win now with an aging core while simultaneously building for a stable future. It's not clear they're capable of either. The schedule gets easier in the weeks ahead, but this season is washed, which is why the switch to Geno makes sense. They aren't tied to much major guaranteed money in 2017. (Even Revis is only guaranteed $6 million next year, with an offset on whatever he might get elsewhere if he's cut.) Geno is in a contract year, so he'll get to audition for his next job, with Bryce Petty presumably getting his first chance if (once?) Geno screws up badly, while Christian Hackenberg will continue to apprentice. Owner Woody Johnson is reportedly frustrated and unhappy, but he also later gave Bowles and Maccagnan a vote of confidence. (Given Woody's history of impulsiveness, who knows what any of that really means.) Right now, only this much is certain: The Jets are just two years removed from their most recent housecleaning, and their future again appears to be as far away as ever.