French journeyman Julian Benneteau, who peaked at world No. 25 in 2014, retired from tennis this year, freeing him up get candid about how favors actually work on the professional tour. Tennis is hush-hush about its rampant conflicts of interest and less than transparent about the benefits afforded to its biggest players, so Benneteau's recent interview with French radio station RMC was spicy and eye-opening. In it, he and longtime RMC commentator Eric Salliot paint a picture of a sycophantic tennis infrastructure that depends on its megastar Roger Federer to drive fan interest, and will happily bend to his every whim.

Salliot starts out hot with an anecdote about how a tournament director once agreed to resurface the courts per Federer's wishes just so he would start playing the tournament again. This sounds like an exaggeration, but the reality is even stranger: it was not just so that he would play there, but so he would win, as Paris Masters director Jean-François Caujolle laughingly admitted in an interview with L'Equipe earlier this month, in which he openly calls Federer his favorite player. Caujolle said he had told himself, "Before I leave, he must win. For history, it was good for Federer to win." When he said, "We followed his prerogatives," he wasn't exaggerating: he went to Austria to meet with a company that produced a specific resin that Federer suggested. (After skipping the Paris Masters three years straight, Federer went on to play it five years straight, winning it finally for the first time in 2011. Surely Caujolle, too, was happy to achieve a career milestone.)
In the radio interview, Salliot followed up that story with a similarly farcical anecdote:
Rotterdam, at the beginning of this year. He had the chance to move up to first place but was not on the schedule. So he calls up Richard Krajicek, the manager of the Rotterdam tournament, and he says to him, Do you think you can go a little higher? So he says to him, Are you kidding me? Well, I have this one little problem. You see the prices have gone up a little. So he tells him wait a minute, don't move. I'm going to call my bank, the sponsor of the tournament. And then wham! The tickets get a little more expensive. He came, moved up to first place, and you all saw the results, which were just incredible.
Federer asked to be paid more, and this man literally called up his bank! Increased the ticket prices! The arrangement worked out for everyone, obviously: Federer showed up and won the title and became the oldest No. 1 in the history of the men's tour, probably putting more butts in seats and eyeballs on screens than a 500-level event might typically warrant. He's who fans want to see, who the journalists want to write about, who the directors want to trot out on court, who the broadcasters love to salivate over on air. It's clear why all the parties' incentives are aligned to do this kind of thing, but it doesn't make the inner workings any less ridiculous once laid bare.
Later in the interview, Benneteau calls attention to an obvious but under-examined fact—every power player in tennis has a handful of gigs, and that creates a messy web of intersecting interests—and speculated about how this might get Federer some scheduling advantages.
That's what makes it complicated. Within the management of the Laver Cup, there is the manager of the Australian Open, who takes care of marketing and TV rights. So he is obvious getting pay from Roger Federer's agent for the Laver Cup. And what a coincidence that, for the last two Australian Opens, Federer got to play fourteen matches, including the finals and for the win. He played twelve or thirteen of the fourteen matches ... in night session at 7:30 p.m.
G/O Media may get a commission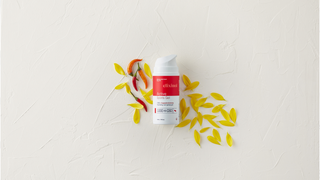 That's accurate. Of fourteen matches that Federer played in Melbourne over the last two years, only a second-round contest against Noah Rubin in 2017 and a fourth round against Marton Fucsovics in 2018 took place under the sun. Of the 12 matches Rafael Nadal played in that same span, six were day matches.
This past Australian Open was plagued by inhumane conditions during the day session, so preferential scheduling would be a serious lifestyle boon. (More recently the U.S. Open was also consumed by hellfire, but that's probably just how the outdoor hardcourt season will look from now on, so long as the Earth and its various tennis courts are still inhabitable.) The fact that top players tend to get their way when it comes to scheduling isn't a revelation in itself, but the consistency is worth pointing out. Especially given that a tournament also has another parallel incentive: to broadcast good, competitive tennis with known names. And there was in fact another marquee matchup early in the tournament that might have edged Federer out, as Benneteau notes:
At the Australian Open, on the same day, there's Federer versus Struff. I have nothing against Struff. He's a nice German who beat me. It was my first match for a nice U.S. Open. And then there's Djokovic playing against Gael Monfils. You agree with me that, on paper, any tournament manager would rather show Djokovic and Gael Monfils at 7:30 p.m. Well no, they played at 2:30 p.m. under 40 degrees, and Federer and Struff played at 8 p.m.
Federer slid through in straight sets, eventually winning the title. Djokovic and Monfils had, well, whatever this was:
Benneteau later wrote on Twitter that he had "nothing personal" against Federer, and there's no reason to doubt his claim. All of this is lying out in the open; all it takes is someone who no longer has skin in the game to say it out loud.
Do you know more of these open secrets? Drop a line at tips@deadspin.com.